Yangtoushan(羊頭山)   
Yangtoushan, an elevation of 3050 meters, is the lowest mountain listed on Taiwan's 100 peaks. There is a summit mark, numbered no.6354, on the top. You could see mountain Bilu, Lingming, Wuming and Zhong yang jian shan. Mountain Hehuan group is also in sight.
The trailhead is located next to the entrance of tunnel on Central Cross-Island Highway, which is 4-500 meters away from Tzent Cottage (慈恩山莊) to the direction of Dayuling. This hiking is tough, because trails are steep. It takes 8-10 hours for a round trip. It's worthy to hike for the impressive view and the beautiful trees.
The trails are well maintained by Taroko National Park. There is a mile mark every 100 meters. We should bring enough water by ourselves, because there is no any water resources along the way.
Itinerary:
D-1 from Chiayi bound for National Highway No.3 / Wushe Tai 14 transfers to Tai 14甲 bound for Hehuanshan/ off at Dauyling Tai 14甲 and turns into Tai 8 to the direction of Hualien / stay at Guanyuan Gas Station (關原加油站) for a night.
15:30 Departed from Chiayi.
17:30 After taking a rest at a convenience store 7-11, which was at Puli exit of National Highway no.6 , we drove to Wushe Tai 14.
18:15 arrived at Kunyang rest station昆陽休息站. After watching the sunset for 20 minutes, We drove up to Mt.Hehuna. Passed Dauyling and drove into the way to the direction of Hualien.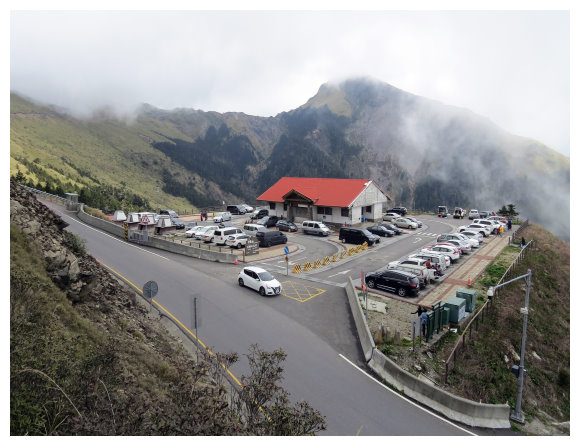 19:45 arrived at Guanyuan Gas Station (Tai 8/ kilometer 117). There was a parking lot and a toilet next to the Gas Station. We camped there for a night.( other sites offering water and toilets for camping : 1. It was at kilometer 121.8 on Tai 8, which was next to a toilet at the entrance of Jinma Tunnel金馬隧道.The space accommodated 10 tents.
2.Dauyling : it was at kilometer 112 on Tai 8 and accommodated 10+ tents.
3. Kuan Yun Youth Hostel: It was located at kilometer 116.3 on Tai 8.
4. TZUEN COTTAGE: It was an abandoned building, which was located at kilometer 133 on Tai 8. The building was locked, but we could camp at the corridor.)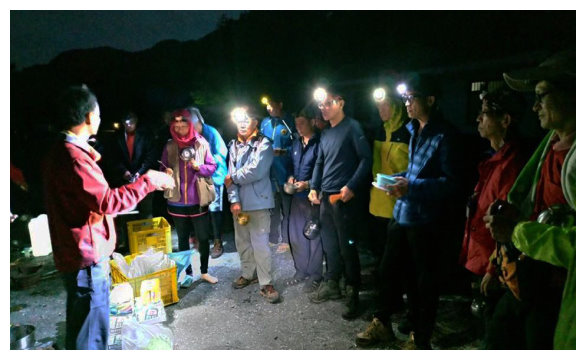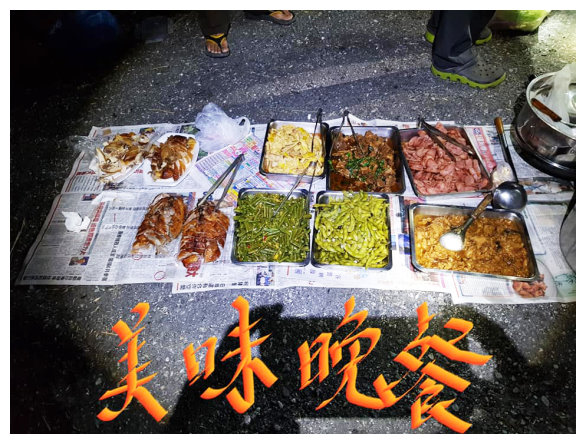 D the trailhead next to Tzuent tunnel/ Yungtoushan / back to the trailhead / back to Chiayi
03:00 stared our day.
04:00 on the east side of Tzuent tunnel (kilometer 132.4 on Tai 8). It was the trailhead of Yungtoushan. The parking space only can accommodate 3 cars. There is a water resource flowing from the mountain wall on the right side of the trailhead.
04:10 The wall at the trailhead had ladders to climb up. We grabbed the rope up over Tzuent tunnel and then went downward a little to start the hike.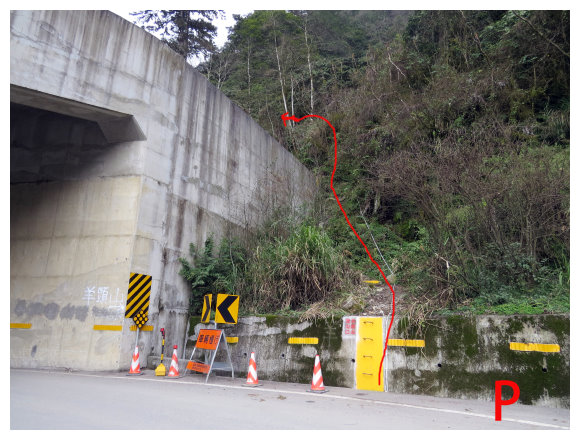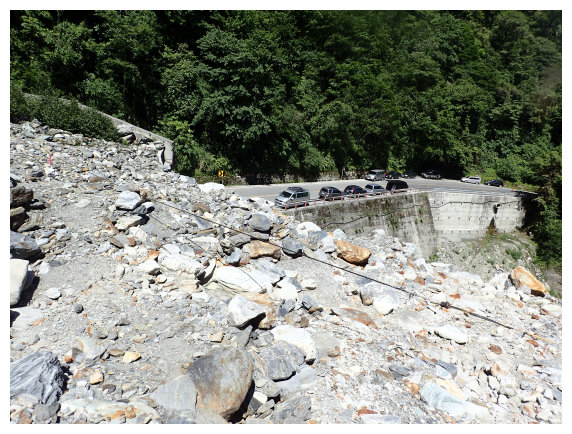 04:15 at the trailhead of Yungtoushan. A sign marked kilometer 0. There was an interpretation chart of Yungtoushan trail. The trail was steep until kilometer 0.25 and then went down.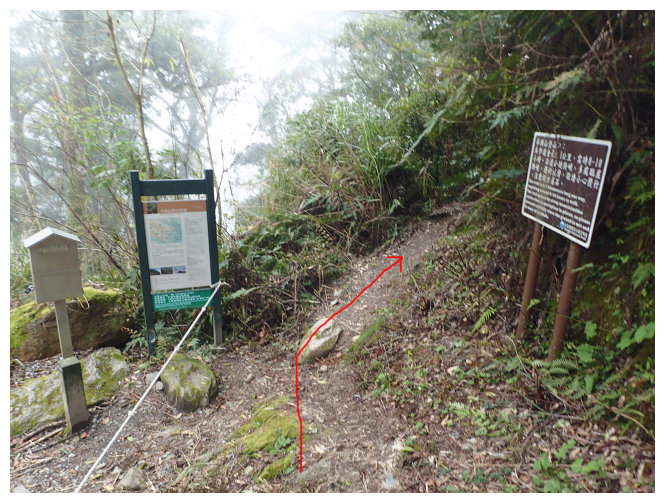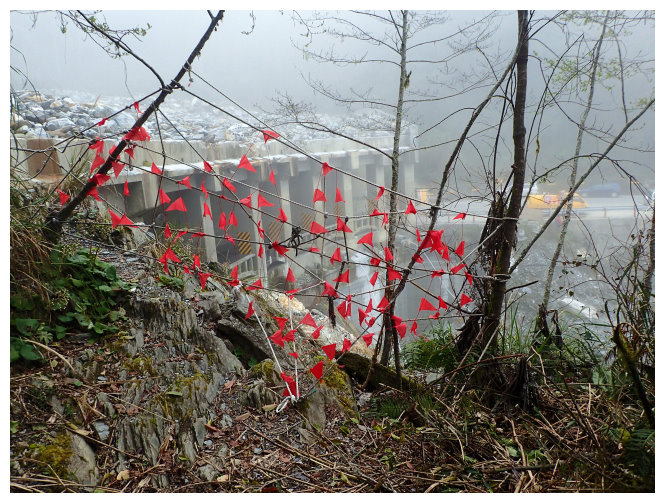 04:25 climbed up the metal stairs (at kilometer 0.45)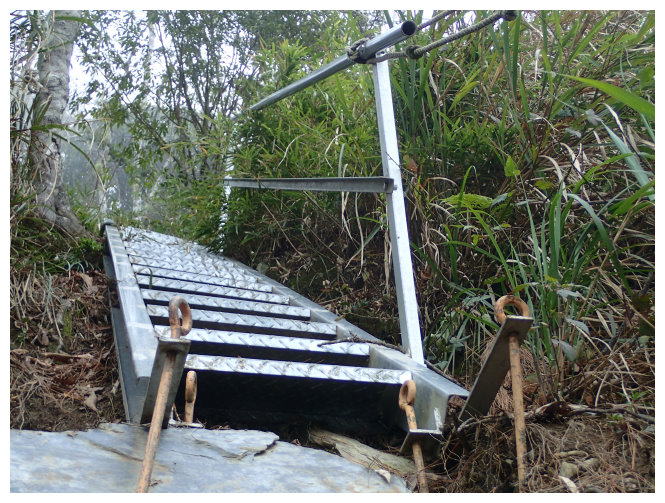 04:30 after a sign marked kilometer 0.6, we saw a magical forest full of green fern plants.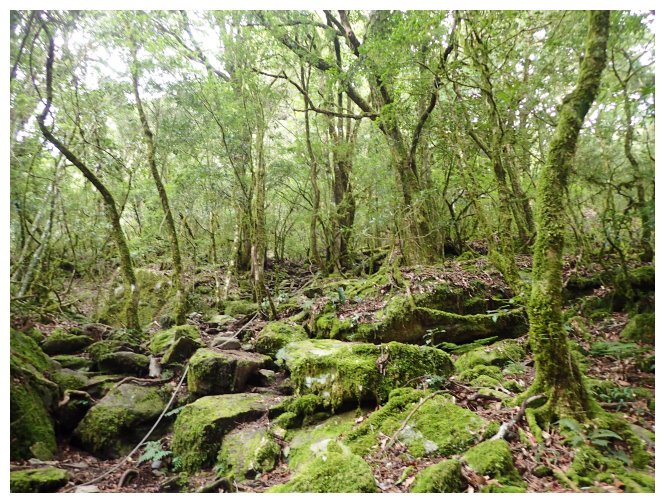 05:00 at kilometer 0.7 After taking a short break, we went down a little and then climbed up the metal stairs. The trail covered by pine leaves was gentle.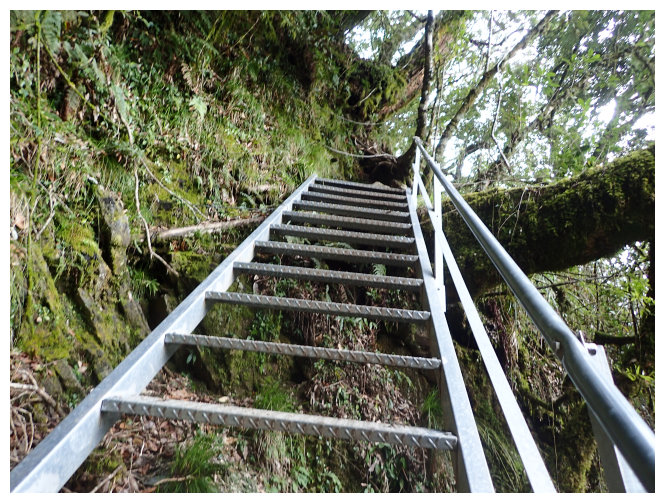 05:20 at kilometer 1 , here was a flat area. We took a 10-minute break. At kilometer 1.45, went down for 80 meters and then went up.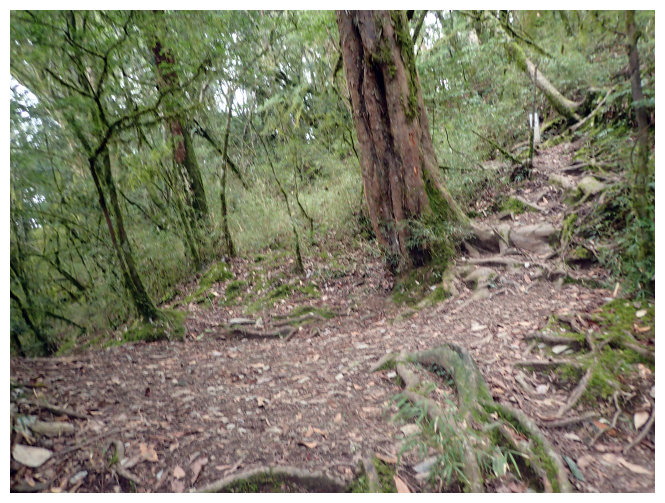 06:43 climbed up to a sign marked kilometer 2. Went through the arrow bamboo grove.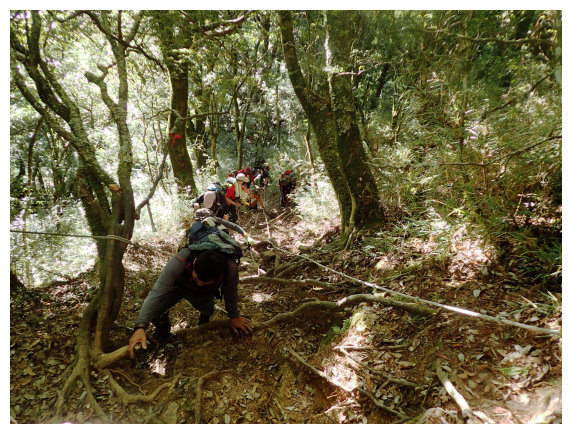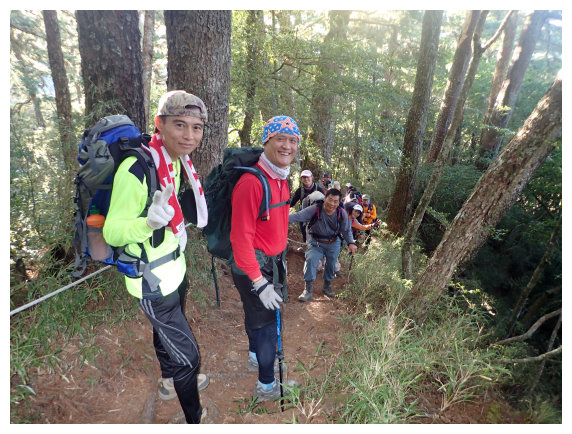 07:00 about at kilometer 2.15, it was a flat area. Here was the best place to take a rest along this trip. Trees covered by some usnea showed that the air was really clear. We took a 20-minute break.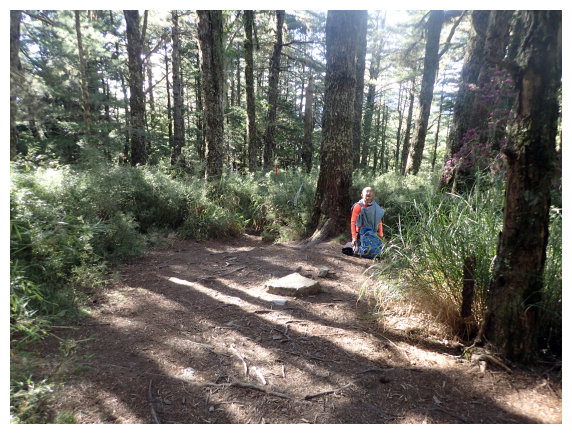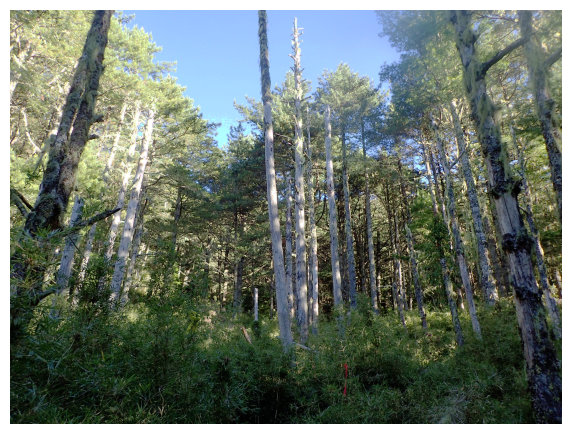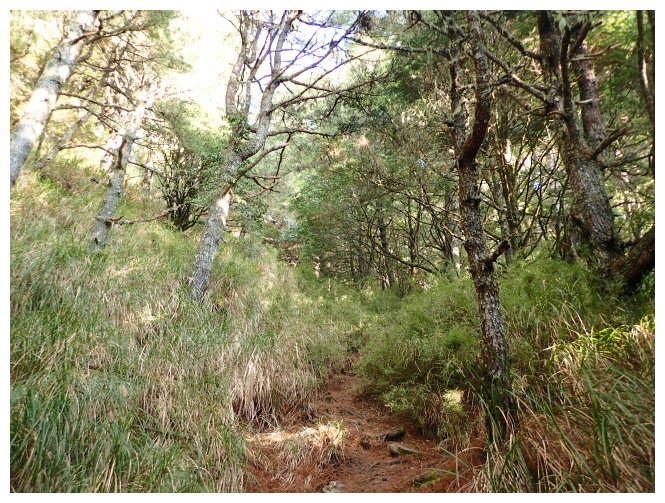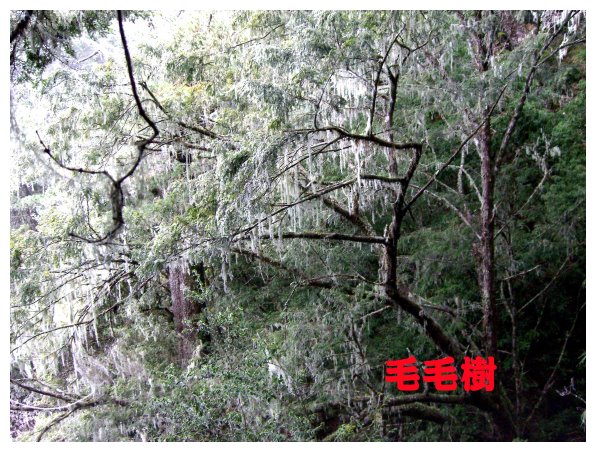 07:25 arrived at kilometer 2.4 The trail went up gently.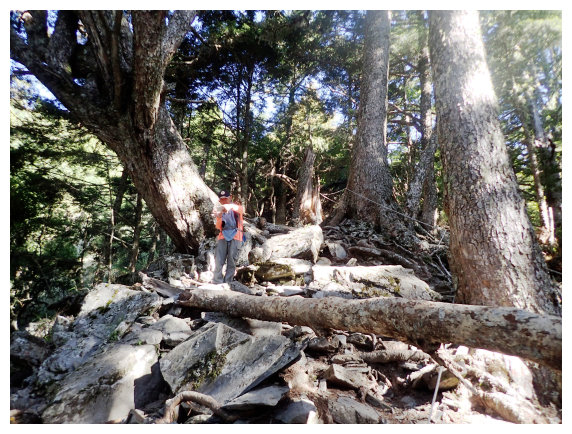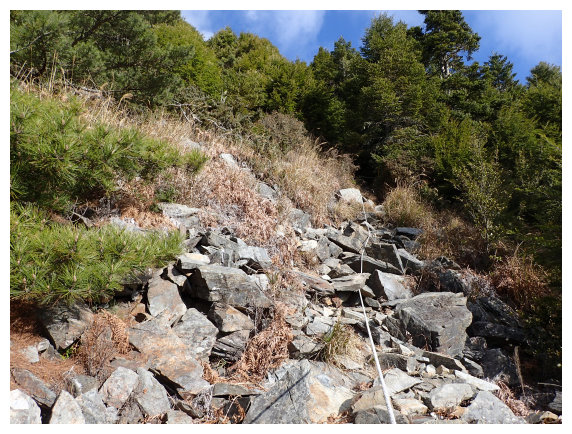 08:10 we walked out of the forest area, and the view was opening up. Looking North, it was the ridge of Yungtoushan. Looking South, it was Qilai East Peak.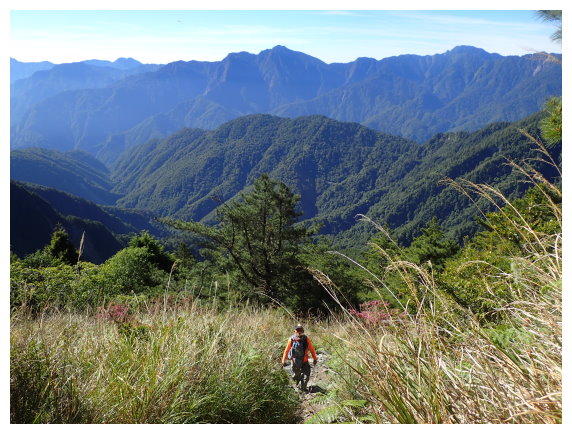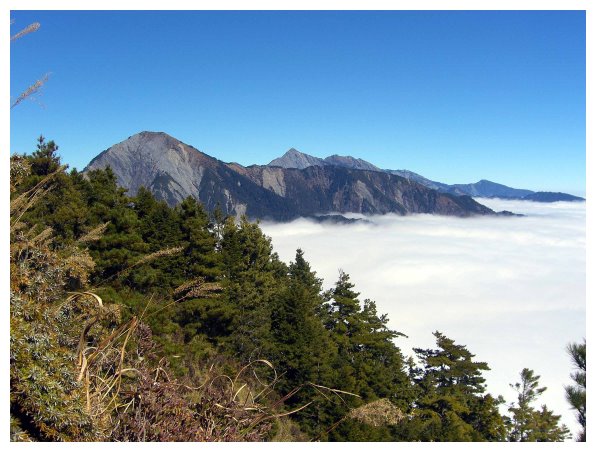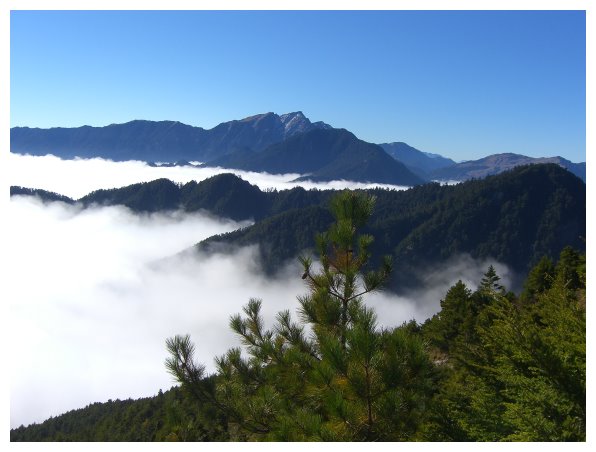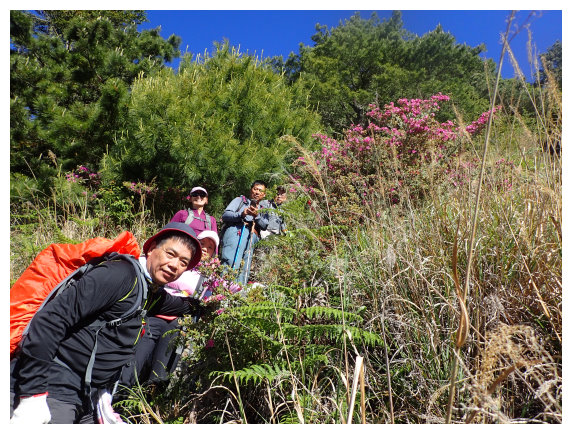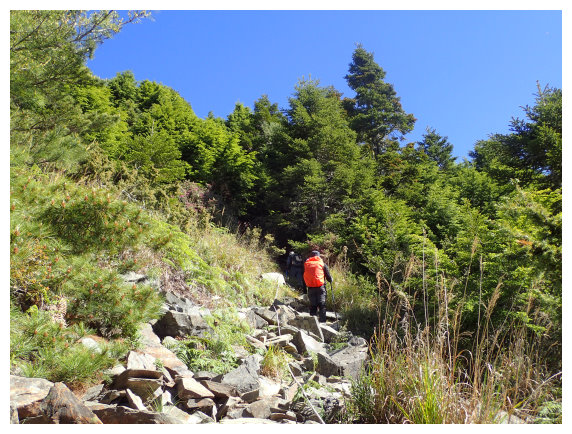 08:20 arrived at the crossroad (an elevation of 3009 meters) Mt.Buli on the left was 3.8 kilometers away. Yungtoushan on the right was 1.1 kilometers away.After taking 20-minute break, we took the path on the right and hiked to the summit of Yungtoushan.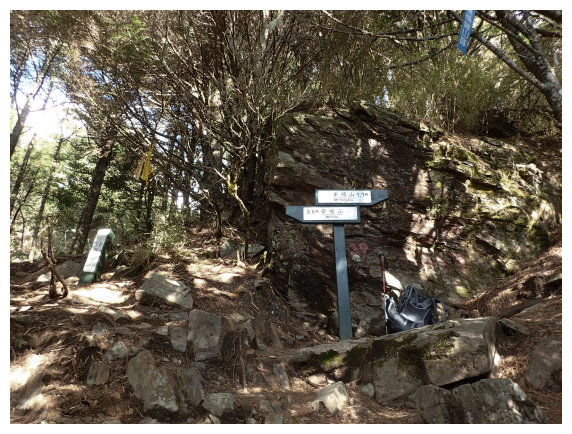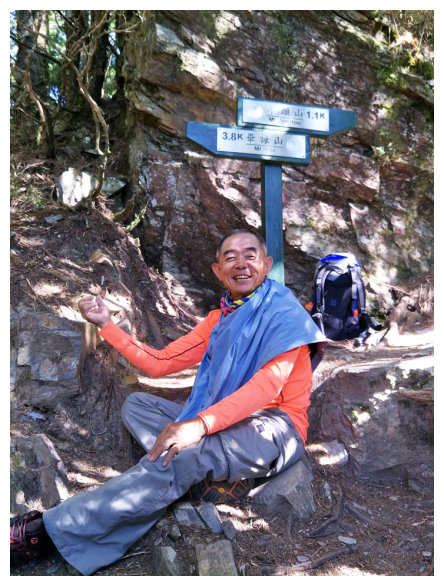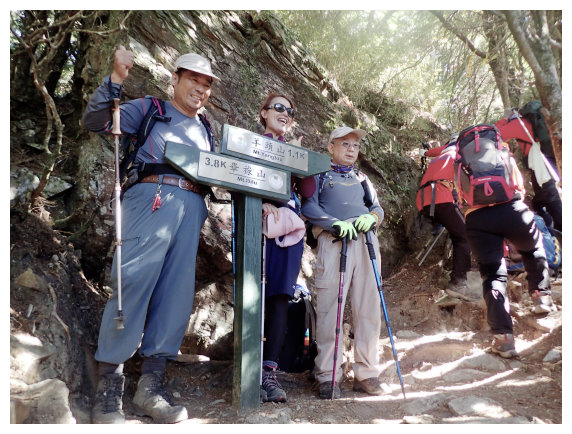 08:45 at the sign marked the directions. (Yungtoushan was 1100M away and Tzuent trailhead was 3000M away.)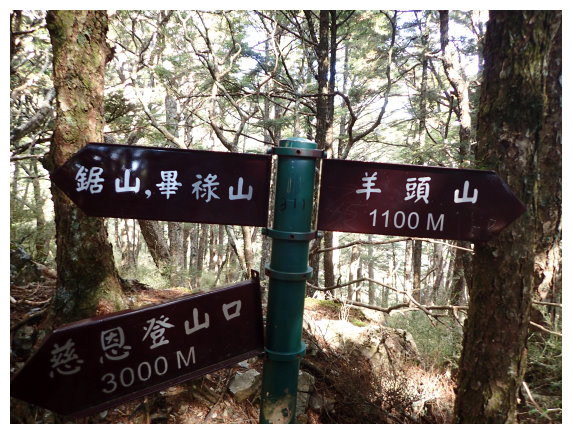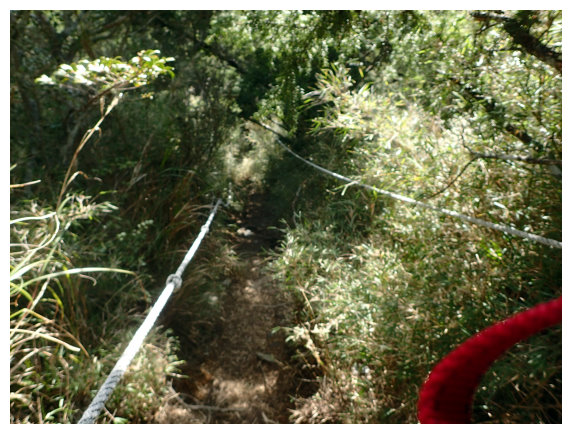 09:00 at a sign marked kilometer 3.4, down to the first trough. climbed up a little and went down again.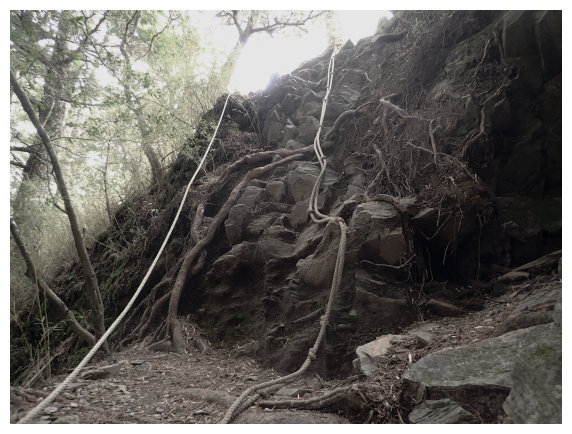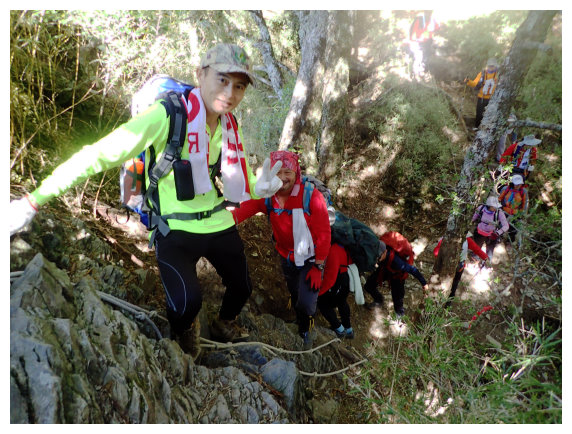 09:10 at kilometer 3.6, down to the second trough. A big fallen rock was on the upper left. After going up and walking a path covered by rocks, at kilometer 3.75, we saw a sign of directions. The lower left path was the old route; do not go wrong when going back.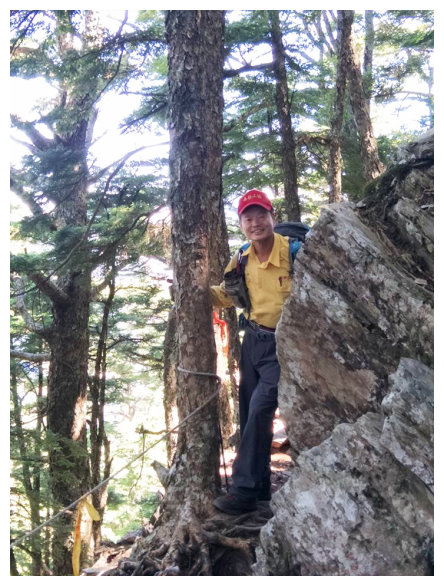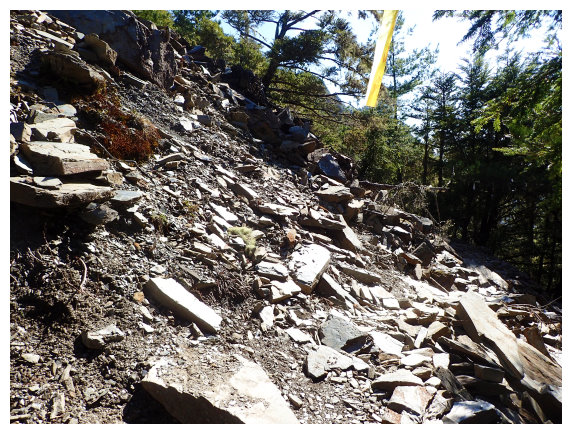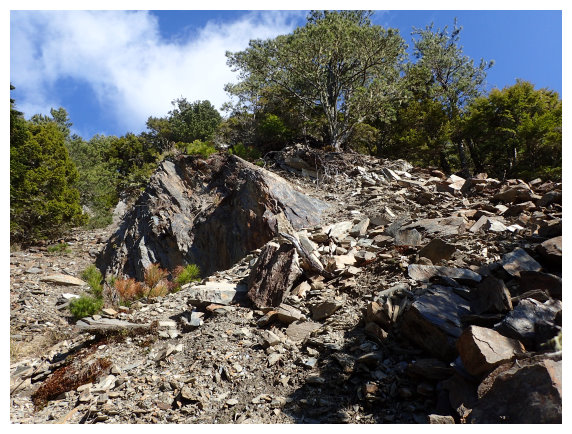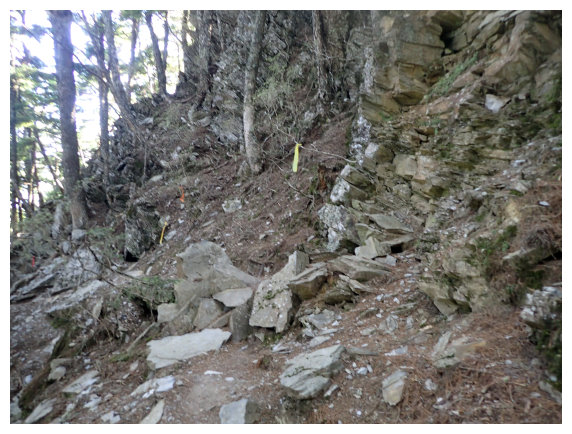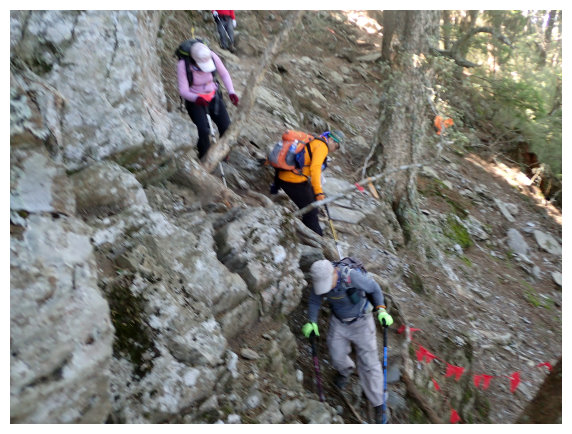 09:30 at kilometer 3.8, we went down a little, and the mountain ahead was Yungtoushan.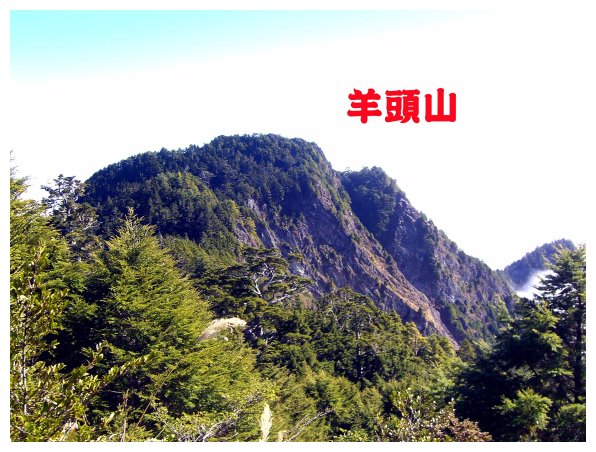 09:45 up to a sign marked kilometer 4. Here was arrow bamboo grove. We went up by grabbing ropes.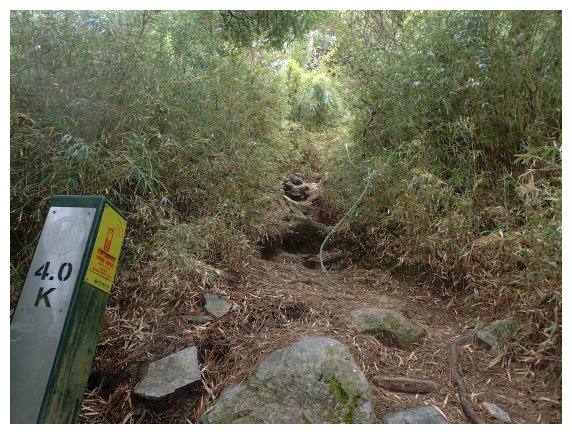 09:50 After going up and over the ridge line, we got to the summit of Yungtoushan. It was Mt. Wuming in the North, and it was Zhong yang jian shan if you looked further. Jushan was in the West. Mt. Pingfeng and Qilai East peak were in the South.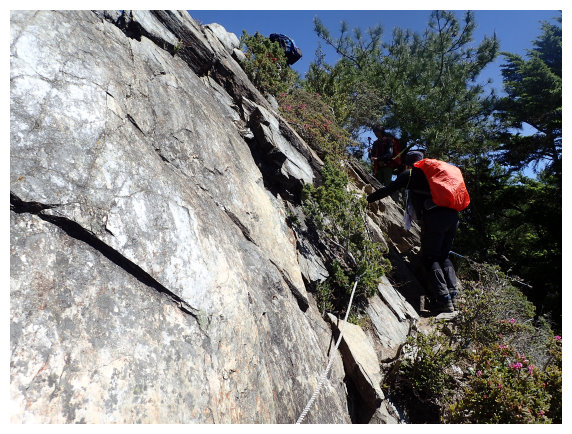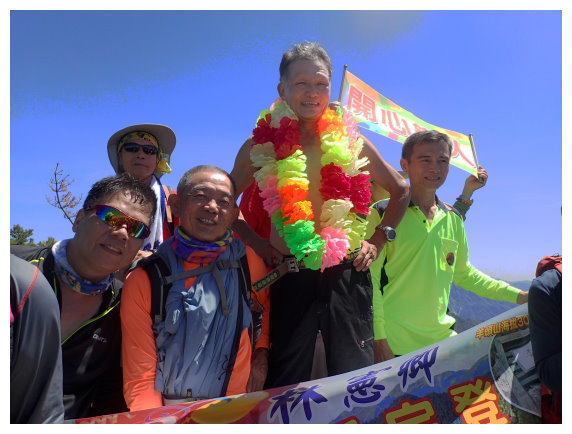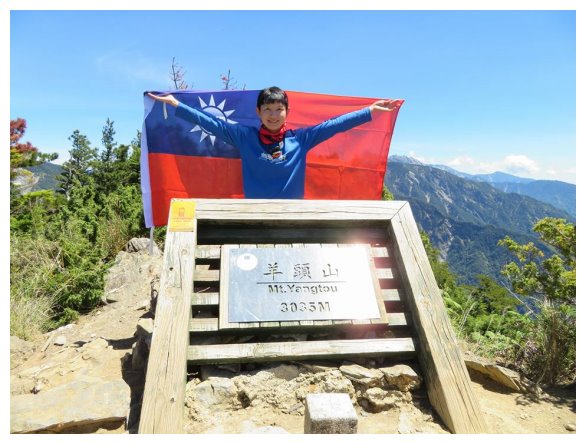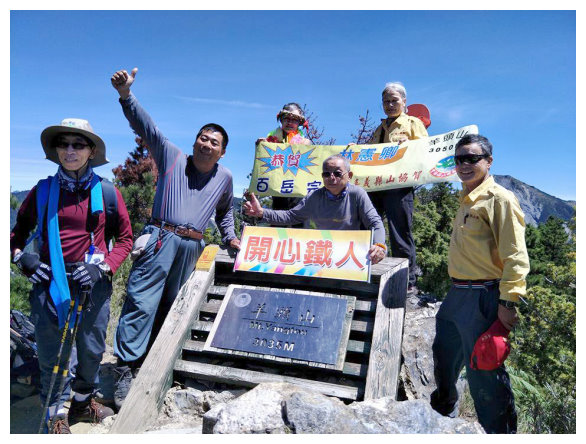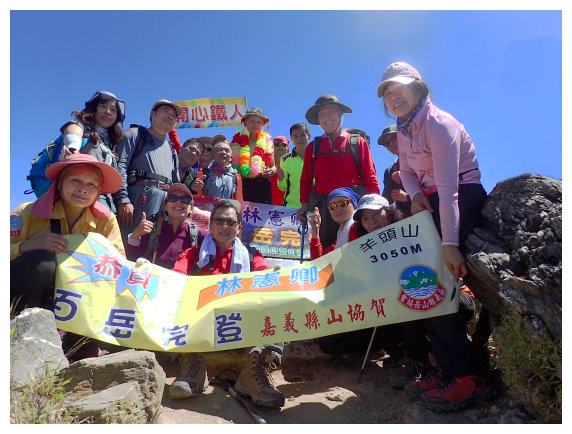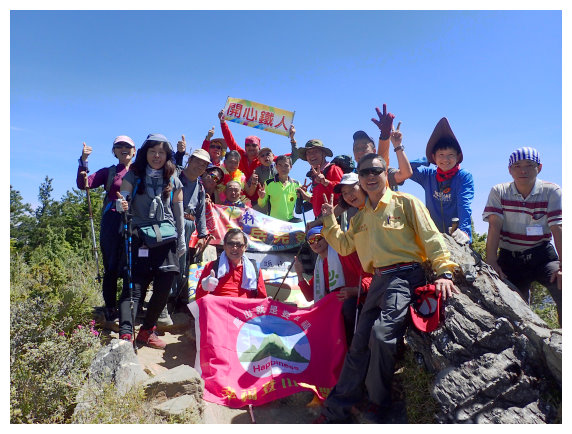 10:55 back to the intersection, after taking a 30-minute break, we took the path on the left and went back.
14:30 back to the East side of Tzent tunnel and drove to Chiayi.