Zhijiayangdashan(Mt.Sqoyaw/志佳陽山)
Zhijiayang Dashan 3,340M, It was ranked No.47 on the list of 100 Peaks in Taiwan. There was a summit marker No.6303 on the top. The trailhead was in the Sqoyaw tribe village (環山部落) near Provincial Highway Tai 7甲. Zhijiayang Dashan was located in the southeastern edge of Xue Mountain Range. After the trail to Main Peak and East Peak of Xue Mountain from Cingjing Farm(清境農場) had built, most hikers usually took Zhijiayang Dashan route to return when they finished summiting Xue Mountain.
From the lowest point of suspension bridge (四季蘭溪吊橋 ) to the peak of Zhijiayang Dashan, the drop was more than 1,700 meters. The trail from the suspension bridge to kilometer 3.1 (a camping site) was easy, but the rest route was almost walking in a pine forest, which was a steep slope, until kilometer 6. This hike was about 8-10 hours back and forth.
There were mile markers every 100 meters along the trail.As long as following the directions, you won't get lost.
An accidence that killer hornets attacked hikers happened in October, 2010. Be careful when passing by.
Itinerary
D+1 Chiayi / Highway No.5 / Hehuan Mountain / Fushoushan Farm / Lishan / Sqoyaw tribe village 環山部落, stayed at Visitors' Lodge of Huanqing temple環清宮
09:00 set off from Chiayi.Before hiking, we went for a sightseeing near there.
10:30 Exited highway No.5 at Puli and bought lunchboxes at a convenience store 7-11.
12:20 having lunch for an half hour at a visitor's center of Huhuan Xiaofengkou.
14:40 got to Fushoushan Farm and watched some orchards and gardens for 80 minutes. Drove to Tianchi after visiting.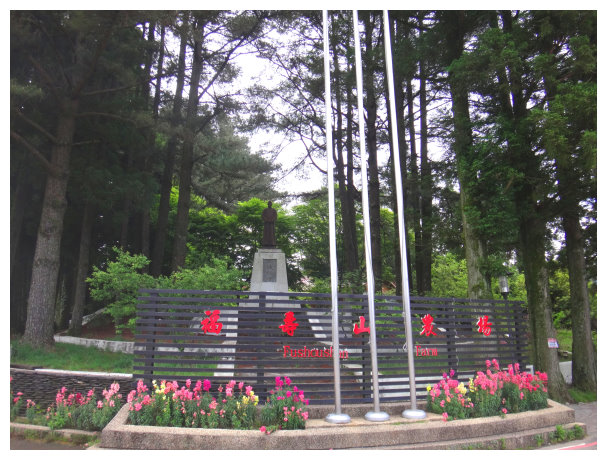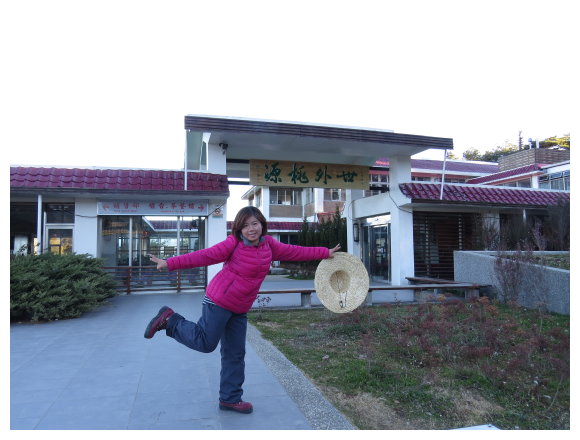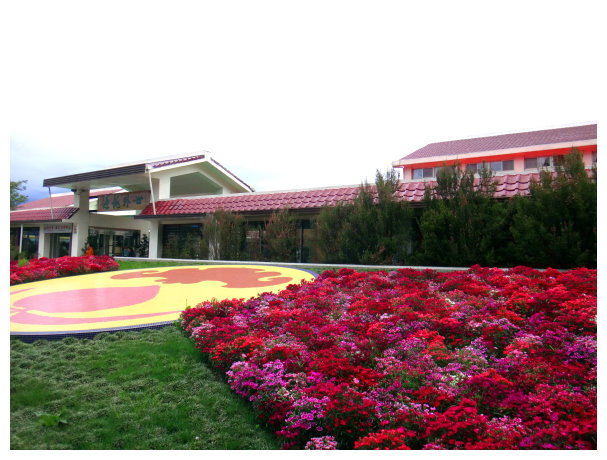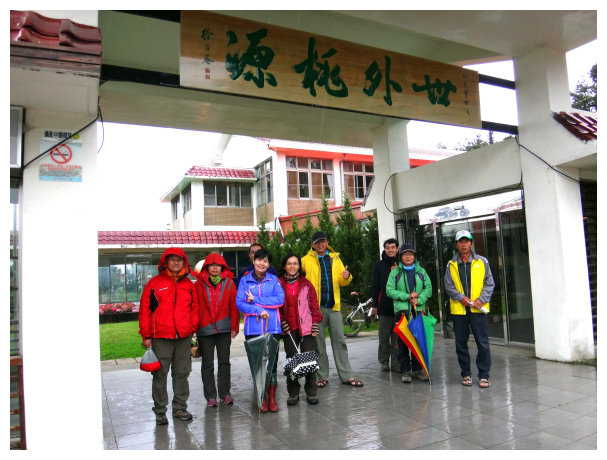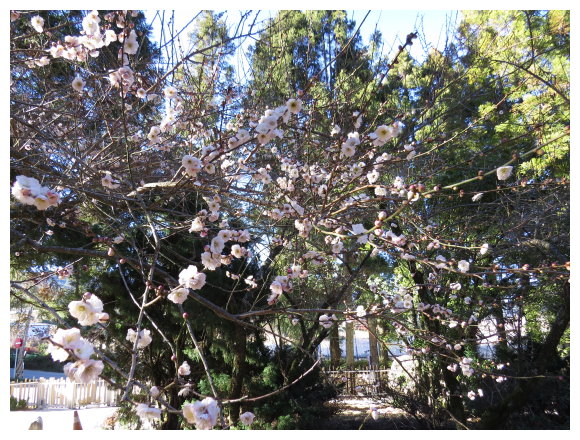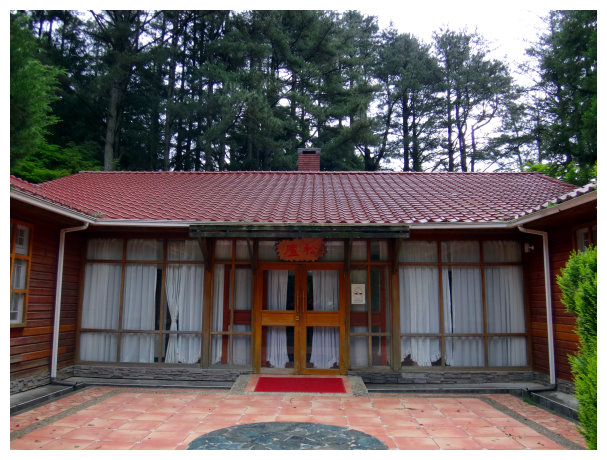 遊客住宿區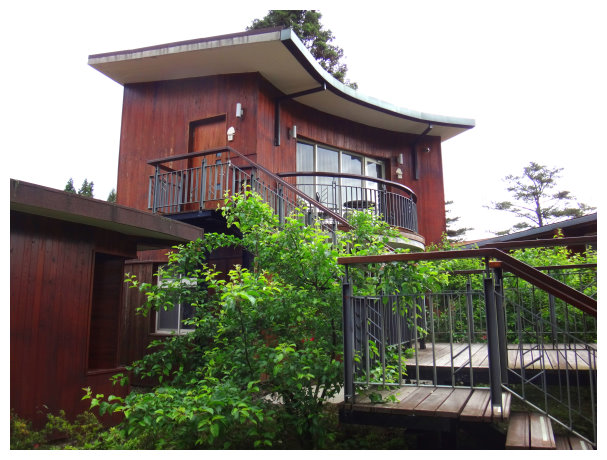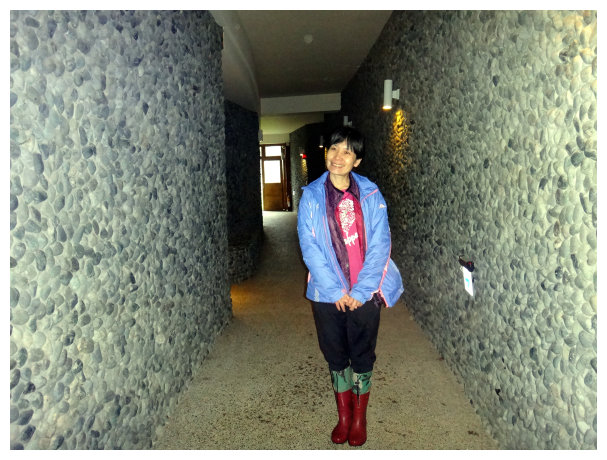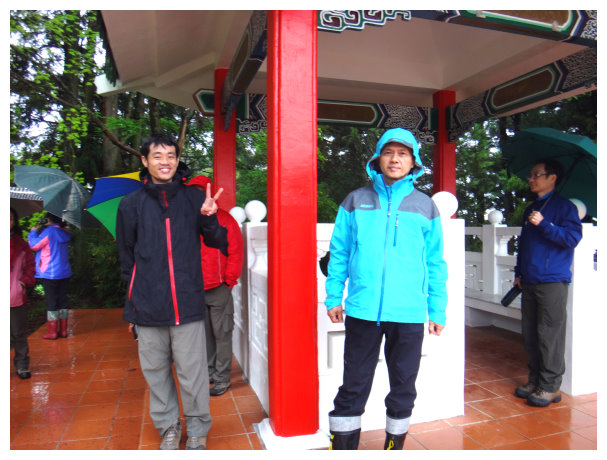 嬌紅的虞美人花,令人讚嘆!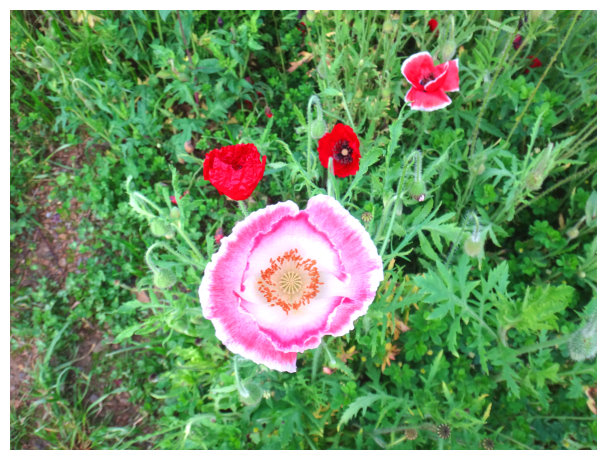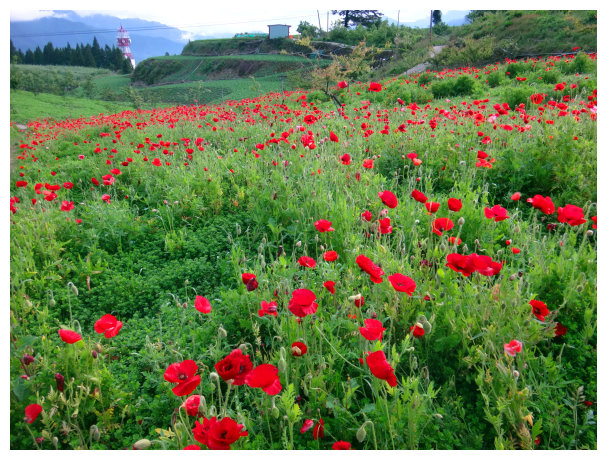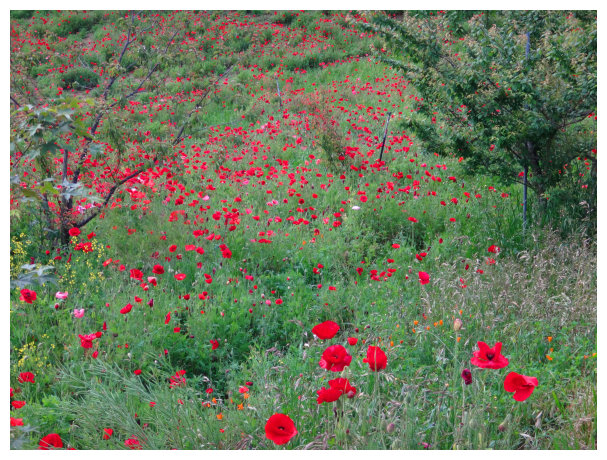 鮮艷繽紛彩色魯冰花盛開,好似到歐洲!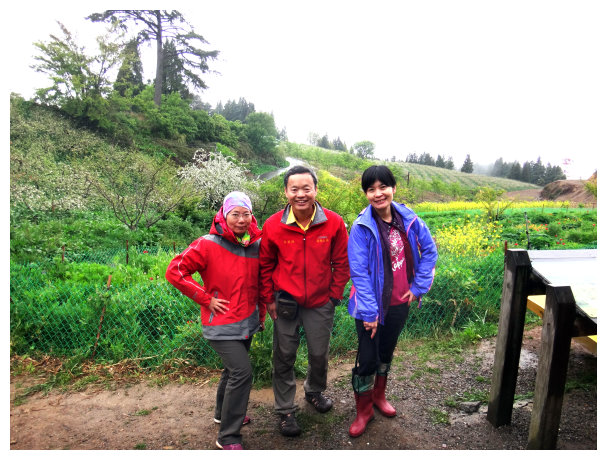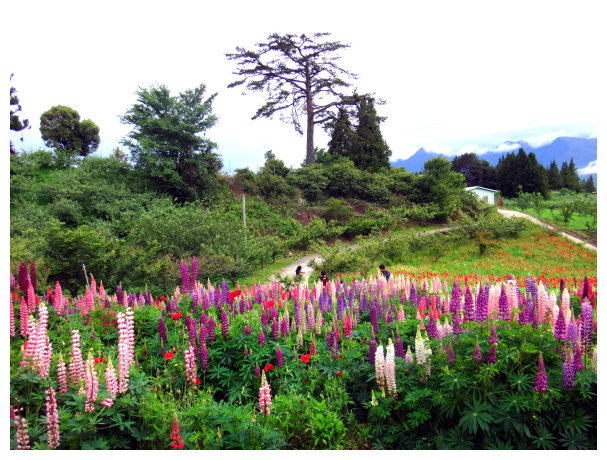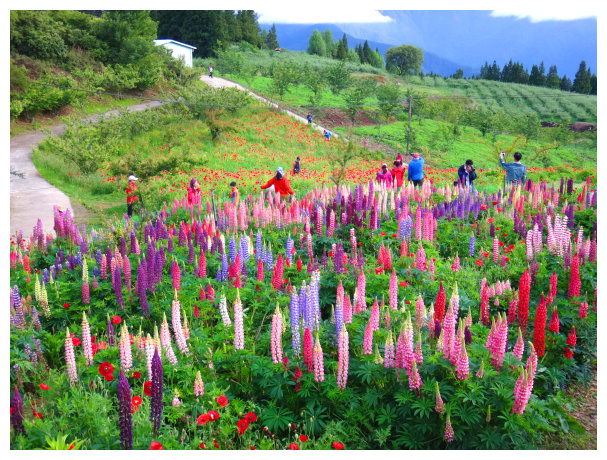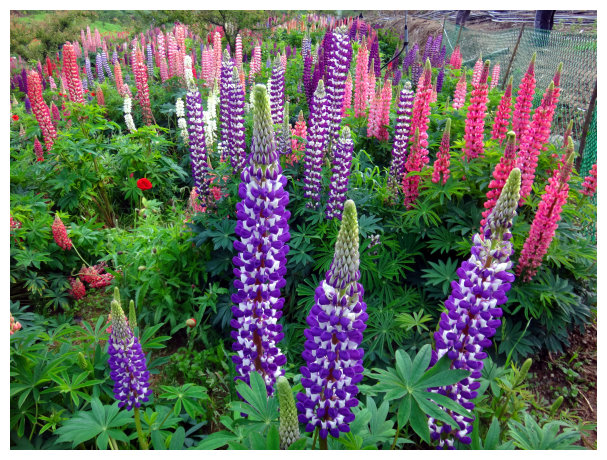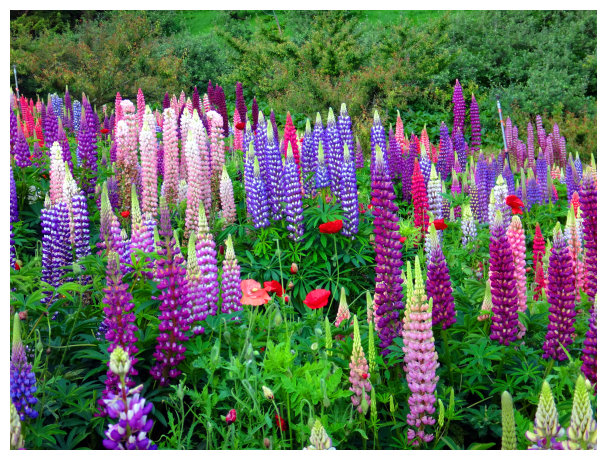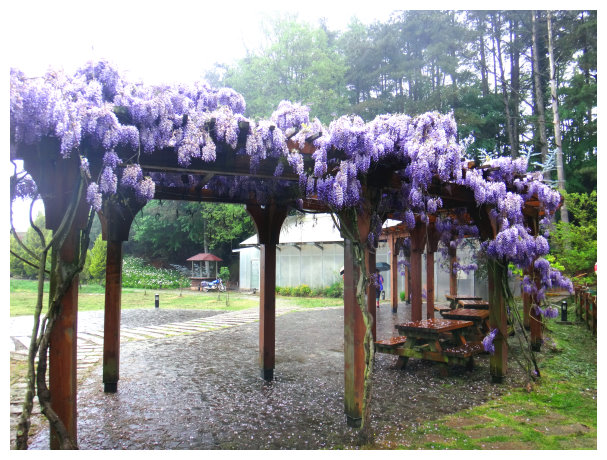 台北竹子湖有海芋,這裡也看得到!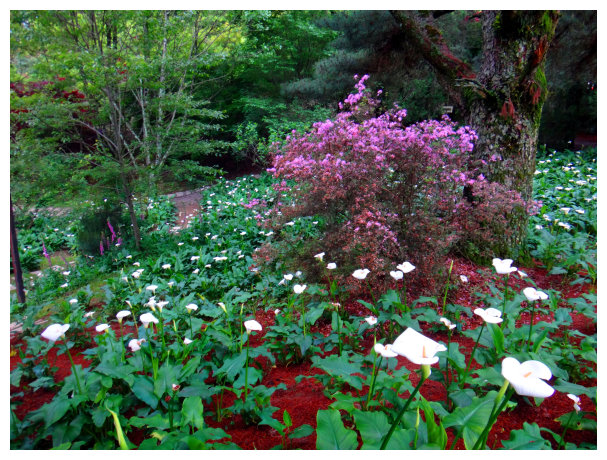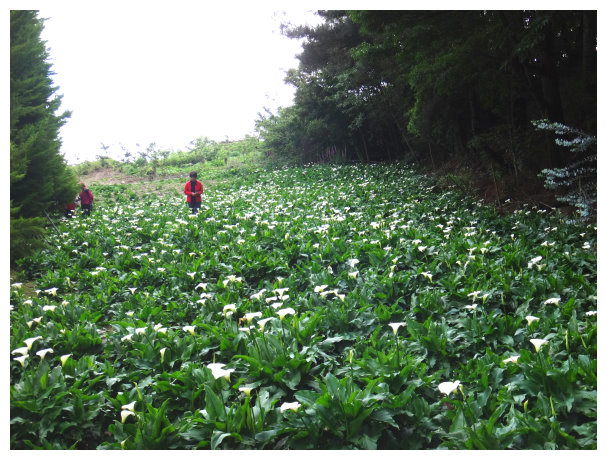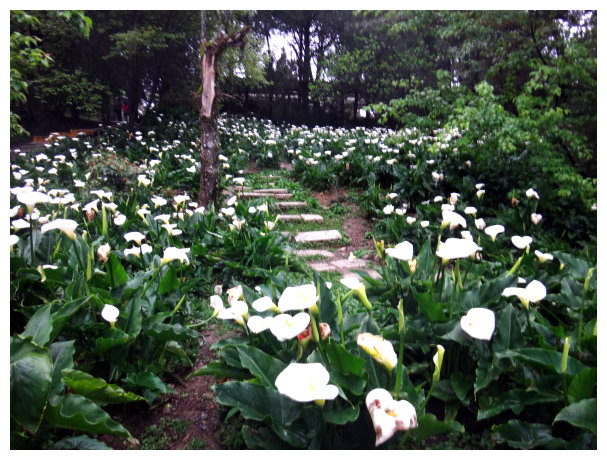 鴛鴦湖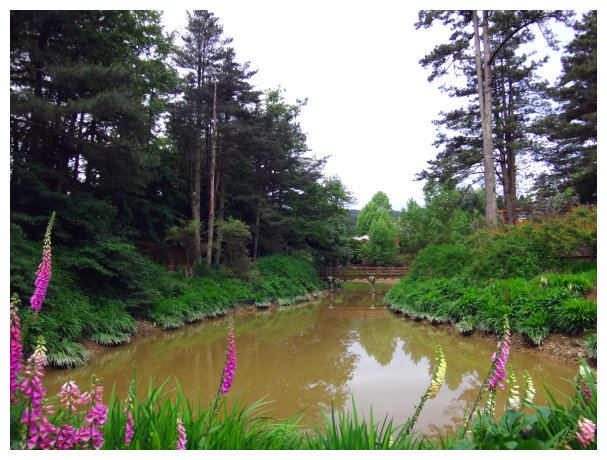 16:10 passed by an observation deck to watch the beautiful view.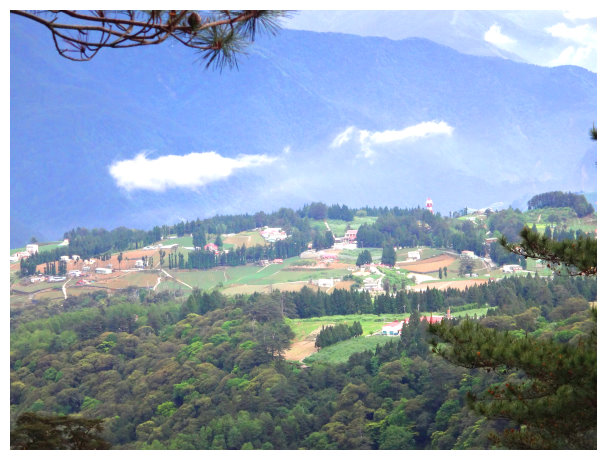 16:20 got to Tianchi Parking Lot. Watching the camping site down there and walking 5-mins to visit Chiang Kai-Shek Villa.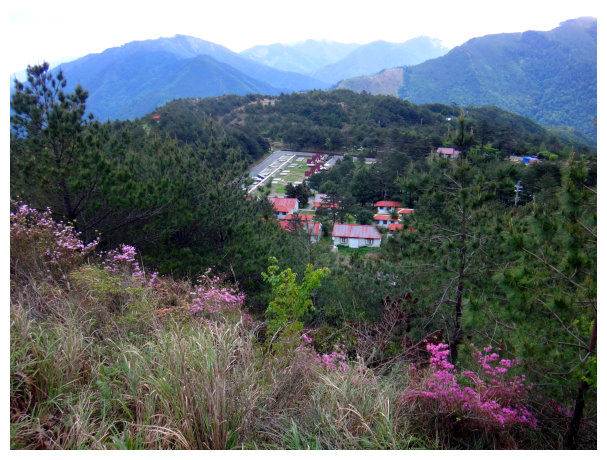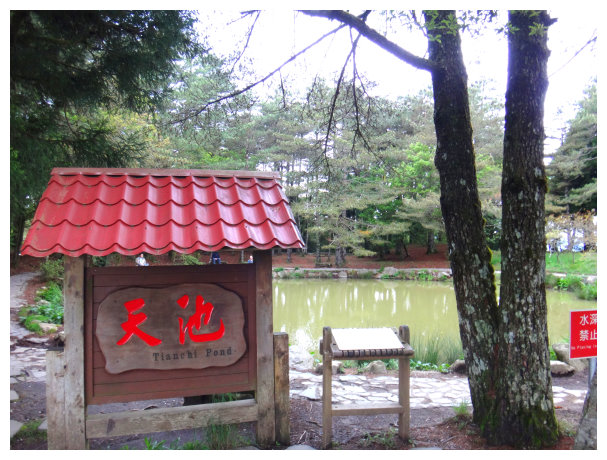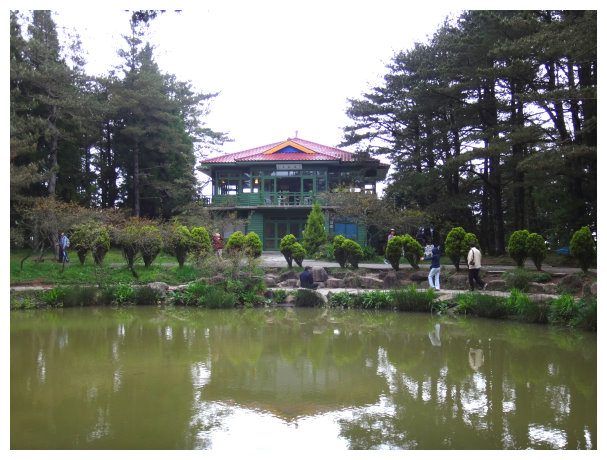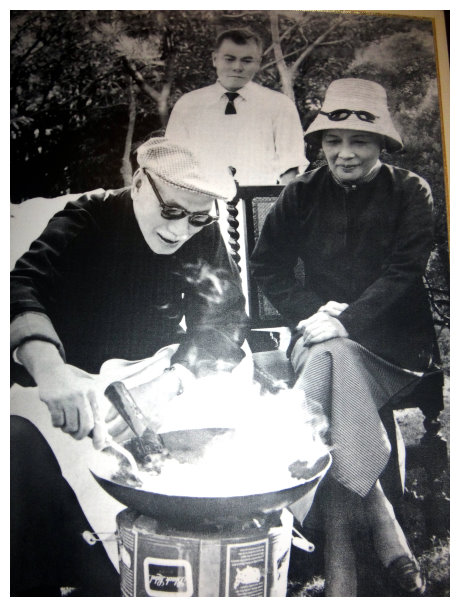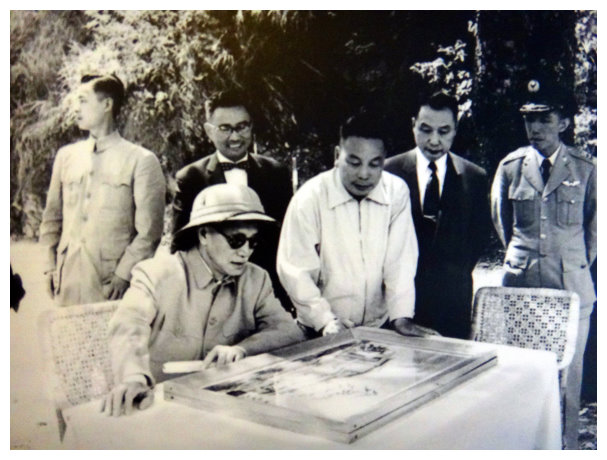 16:50 went back to the Parking Lot and drove to Lishan.
17:15 got to Lishan Hotel and hung out around for 30 minutes.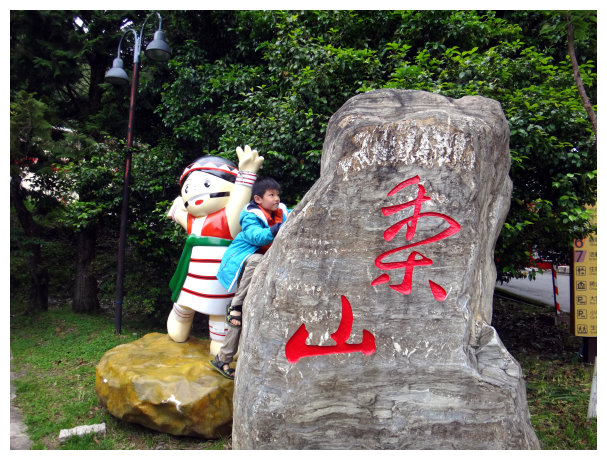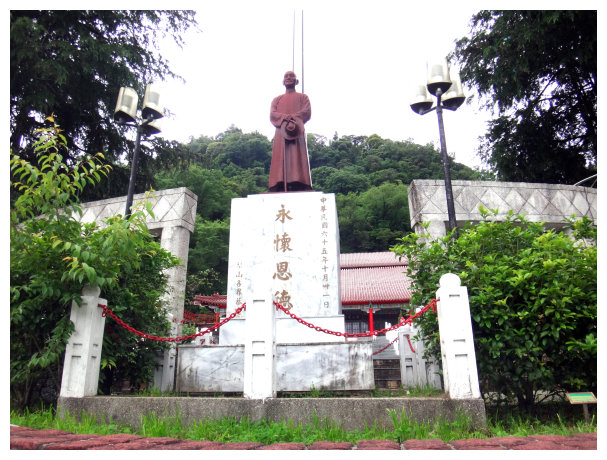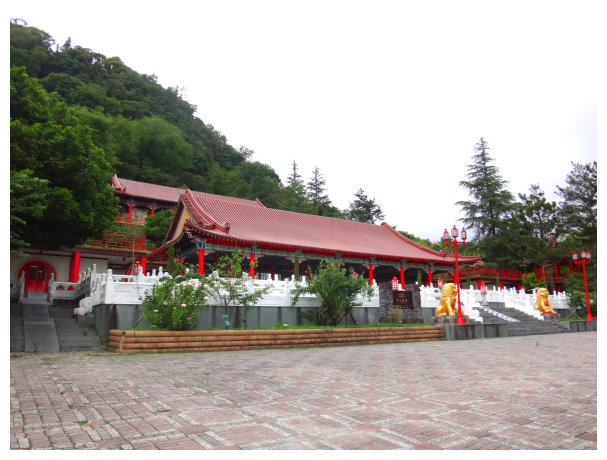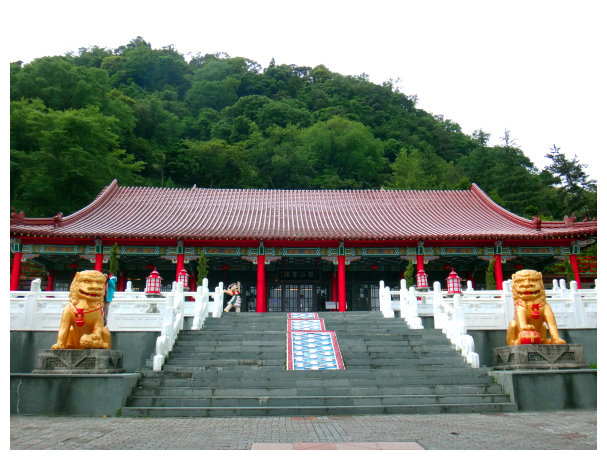 18:20 Huanqing temple(環清宮) was behind the police station of Sqoyaw tribe village (環山部落). It was located near Provincial Highway Tai 7甲 at kilometer 61.3. (accommodation information: contact with Miss Zhang 0905-952556, 04-25802634. address: 台中市和平區平等里中興路三段55號/ NTD 400/ a night )
D+2 Huanqing temple/Liulongtou (流籠頭)/the trailhead of Zhijiayangdashan/the summit of Zhijiayangdashan/back to Liulongtou (流籠頭)
05:15 set off from Huanqing temple(環清宮),passed by a church and a store. Went down to a fork road. Turned left down to a orchard and got to Liulongtou (流籠頭).
05:25 Liulongtou (流籠頭), it was a place that packed and delivered fruits and its space could accommodate 5 cars.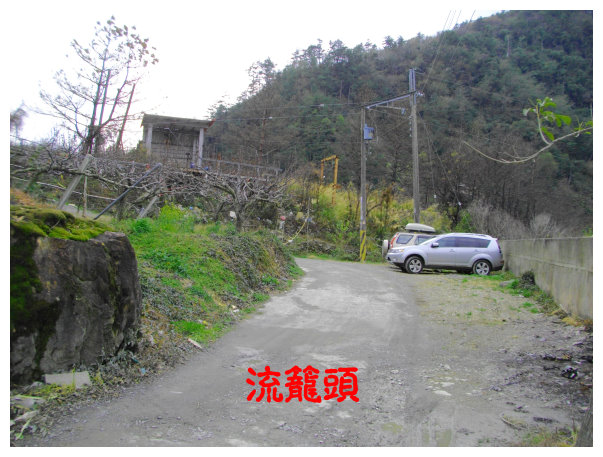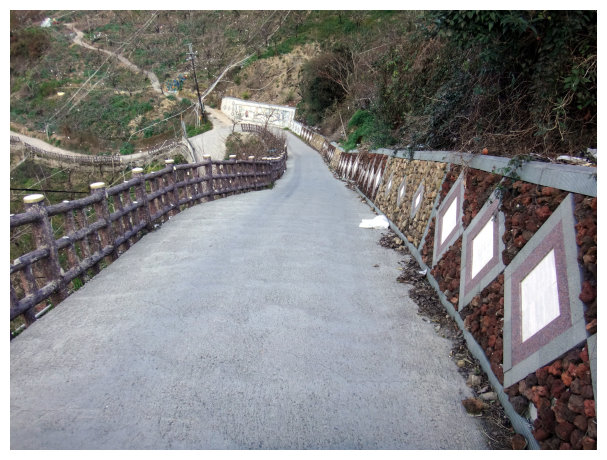 05:31 Arrived at the Xima Farm(希瑪農莊 B&B) and crossed the Suspension Bridge (四季蘭溪吊橋). Put the entrance permit and admission into the collection box. There is a signboard of Xue mountain beside. We took the left road to go.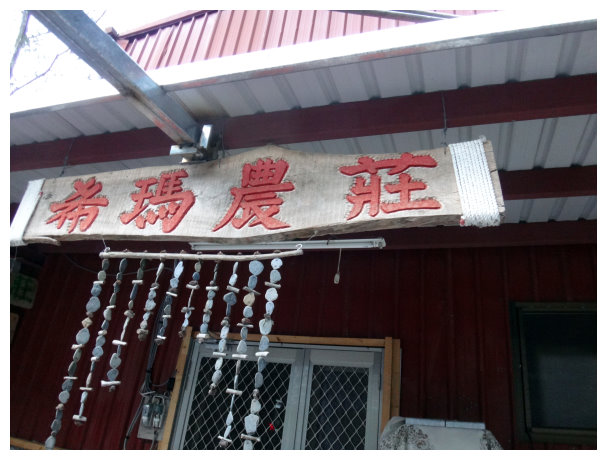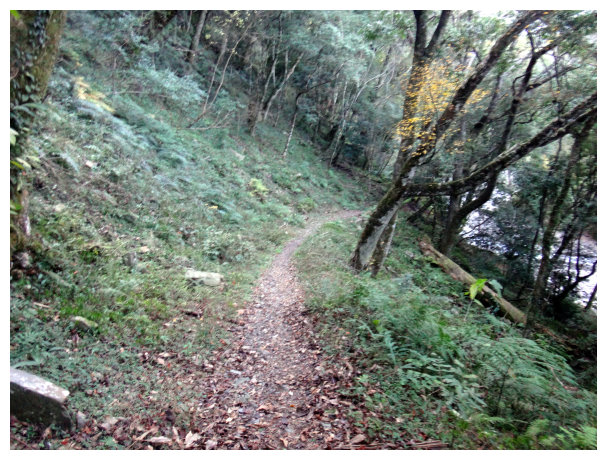 06:00 walking about 300 meters long, we met a place, which had collapsed. So we walked down along the stream for 20 meters and then got up to a orchard by a ladder.( when the stream was rising, hikers should climb up the mountain wall on the left to pass by or wade through the stream. ) hiked along the road and then turned right to go through an iron bridge <1.1K>.kept walking on the left way. Passed by 2 intersections, and took the left way to go along the stream. (do not go up)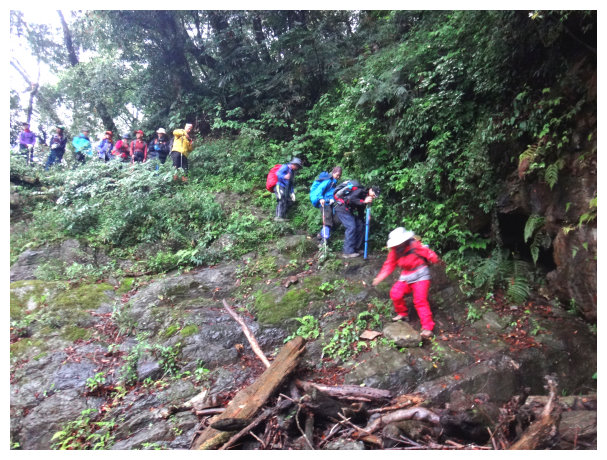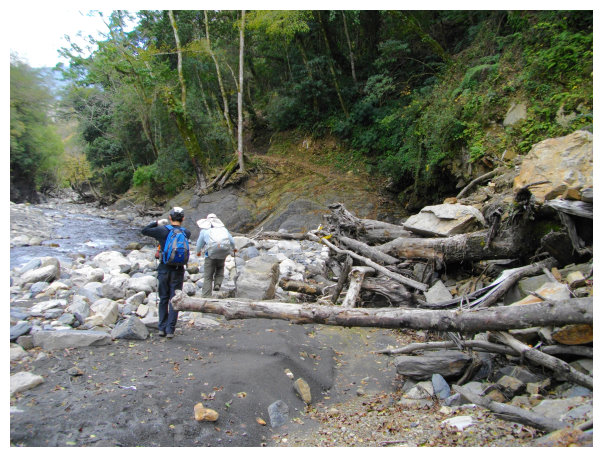 左小高繞或右涉水通過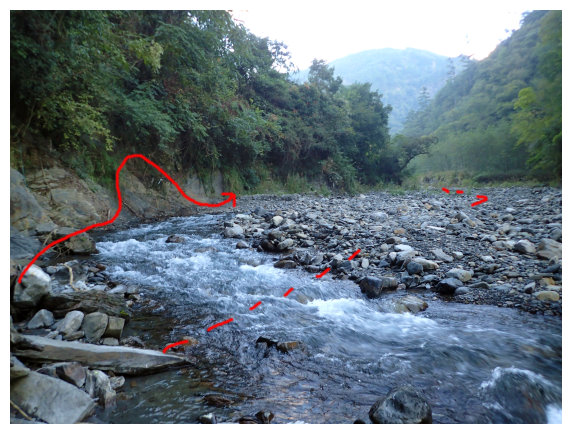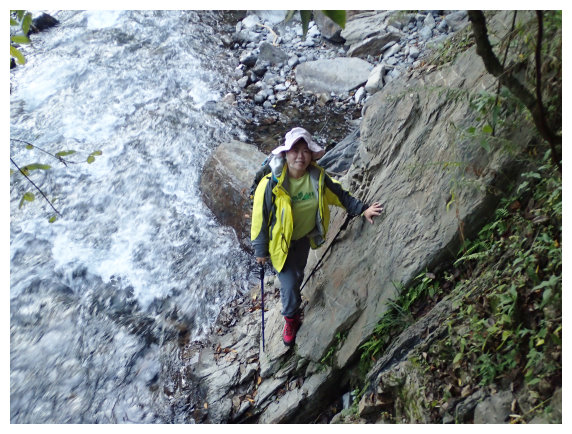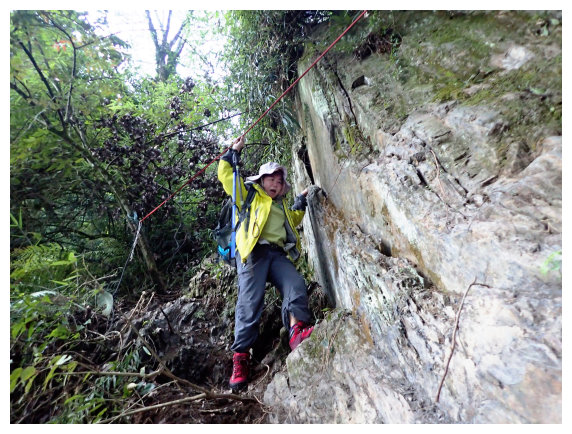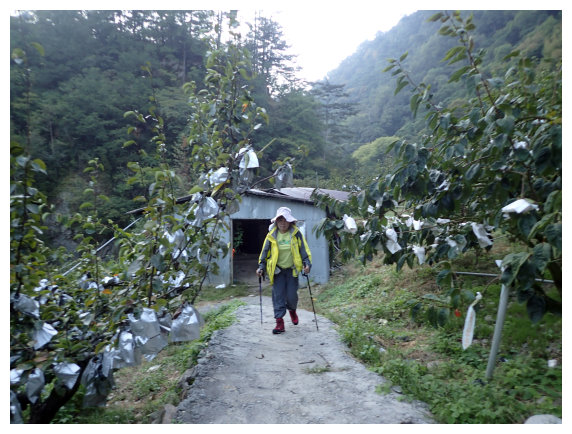 06:05 <1.8K> got to the temporary bridge, which was built along the rock wall. Maple leaves were around in December and those form a beautiful view with the clean stream.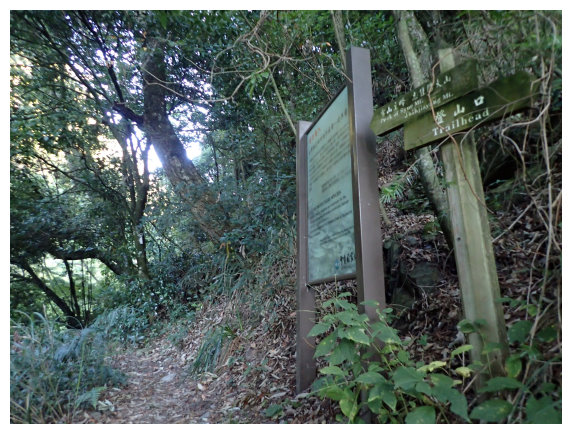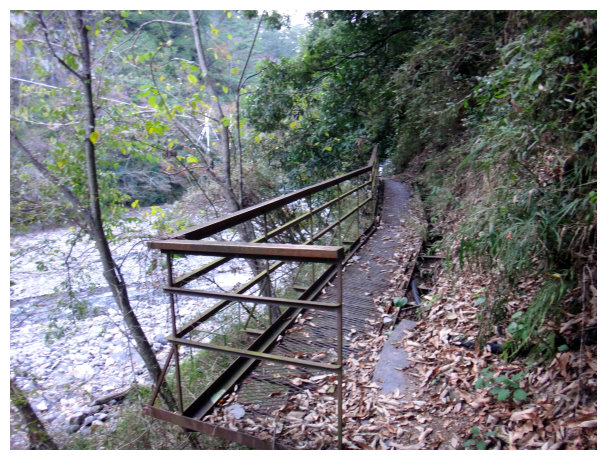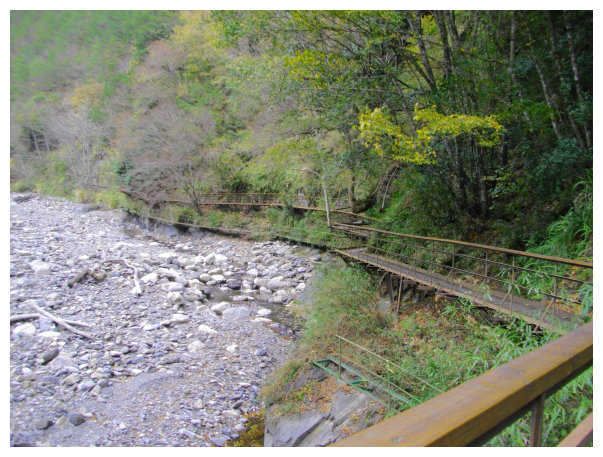 07:08 passed by the third bridge and got to the forth bridge, which had broken. The stream water was really sweet. And hikers could camp here. At kilometer 3.3 there was an accidence, which killer hornets attacked hikers on 2010 10 17.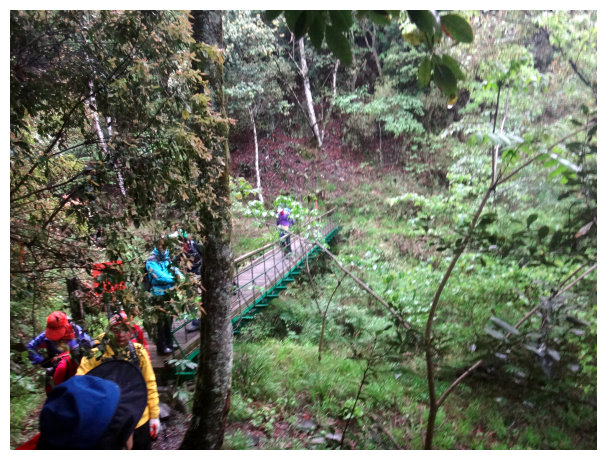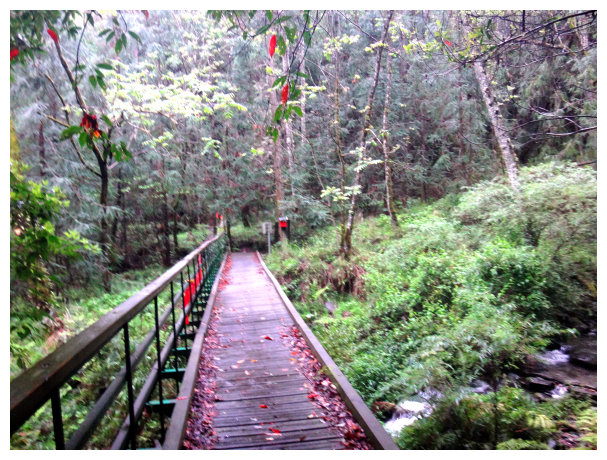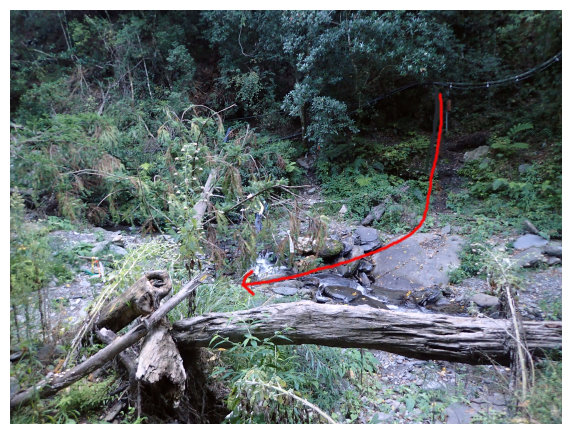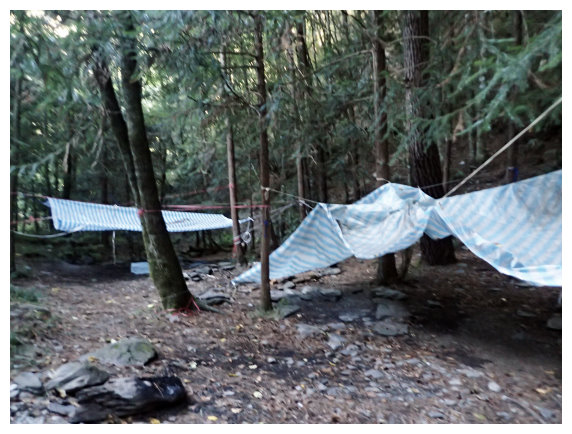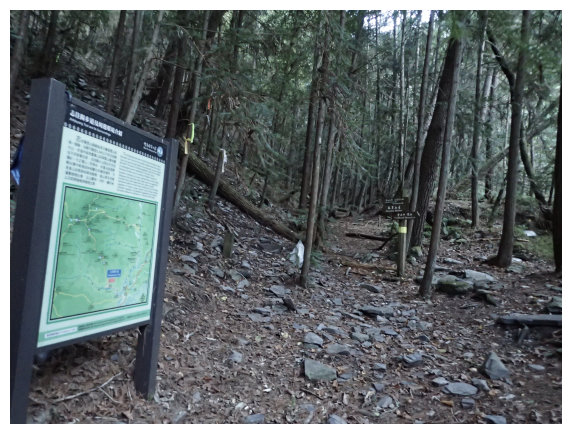 07:50 passed by a mile marker <4K>
09:15 6K , (賽良久營地)a camp site(2720M). took a 10-minus break here.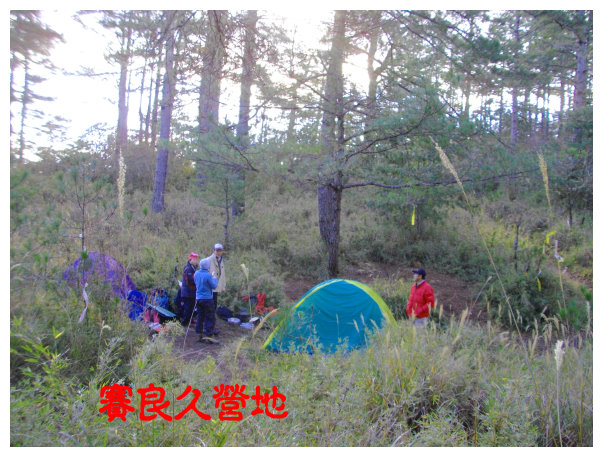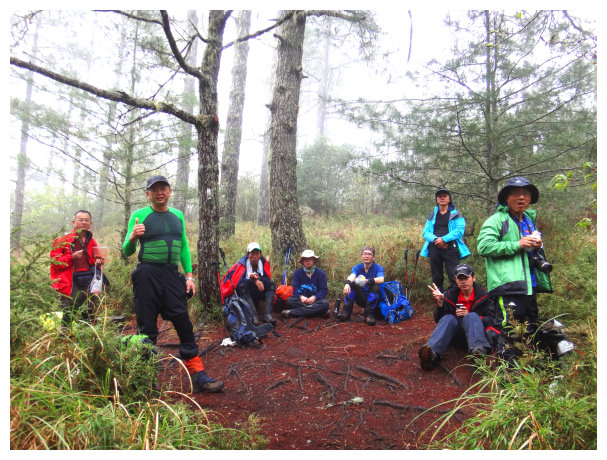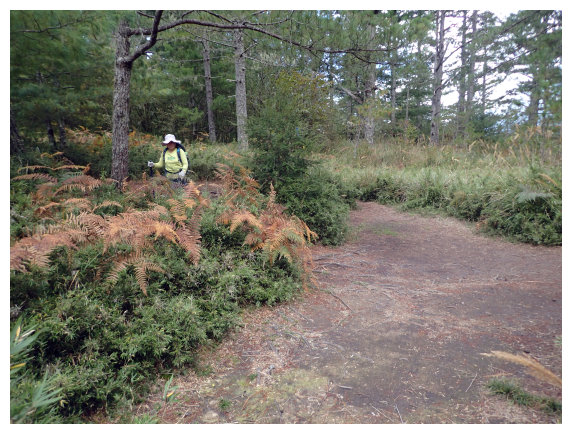 10:03 at an intersection , kilometer 6.9. a direction sign < go right to Mawu Bashan(馬武霸山) and go left to Zhijiayangdashan(志佳陽山)> . we took the left way to Zhijiayangdashan.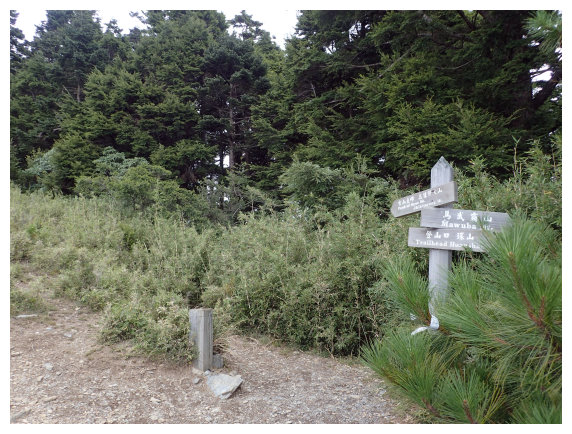 10:25 7.2K an intersection. A sign said < go left for a minute to a瓢簞 hut and go right up to Zhijiayangdashan> . The hut was very old and it could accommodate 10 people. and there was a small lake, which collected water only in the rainy season. We took 10-mins break here.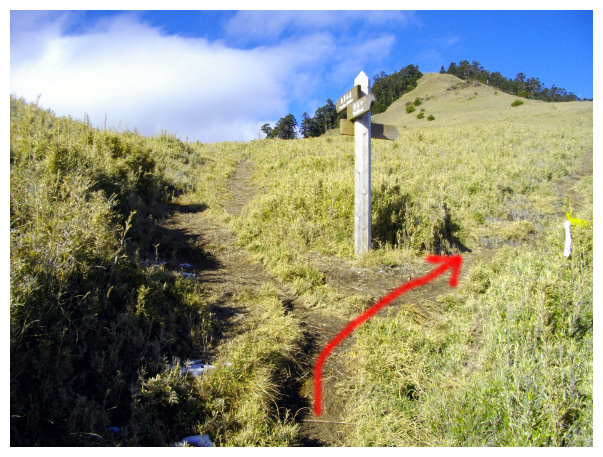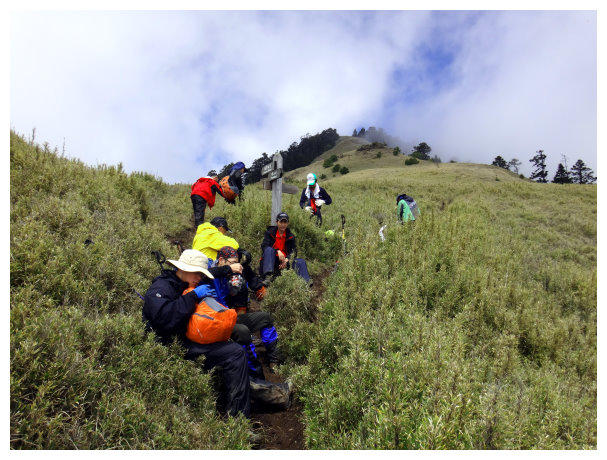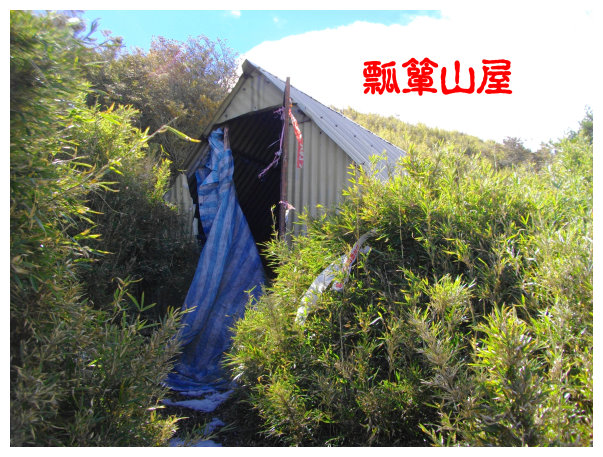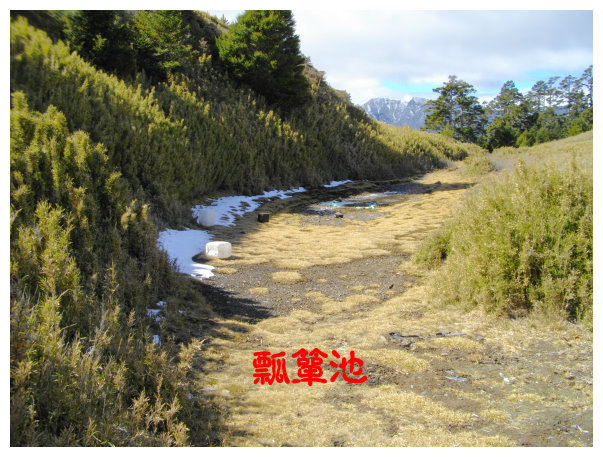 11:00 7.85K we could view Sqoyaw tribe village from here. After taking some pictures, we kept going up to the summit of Zhijiayangdashan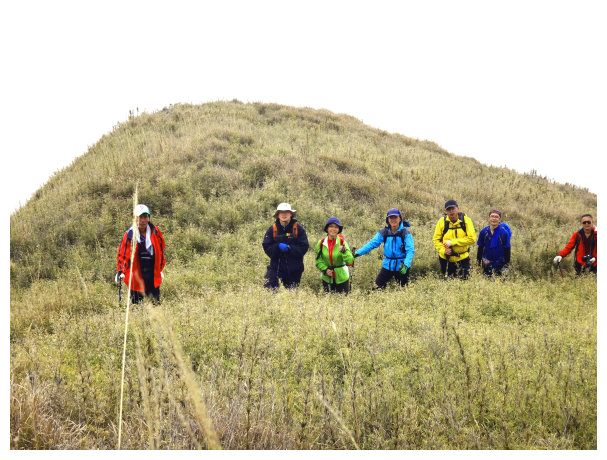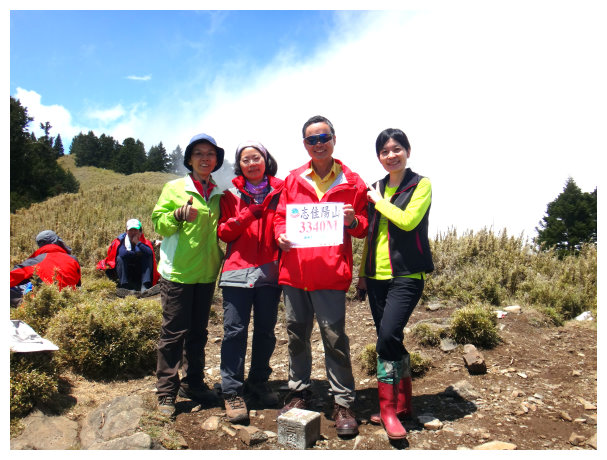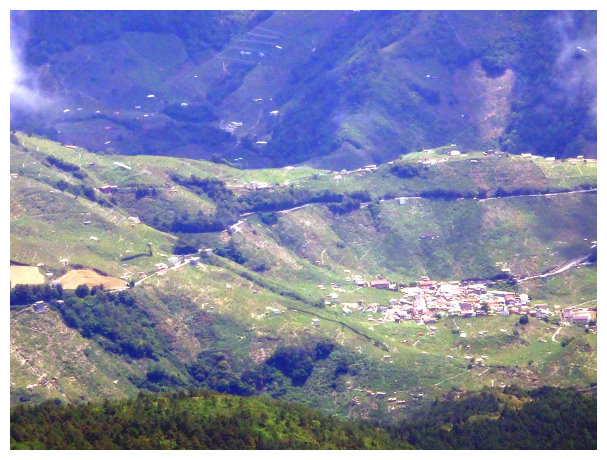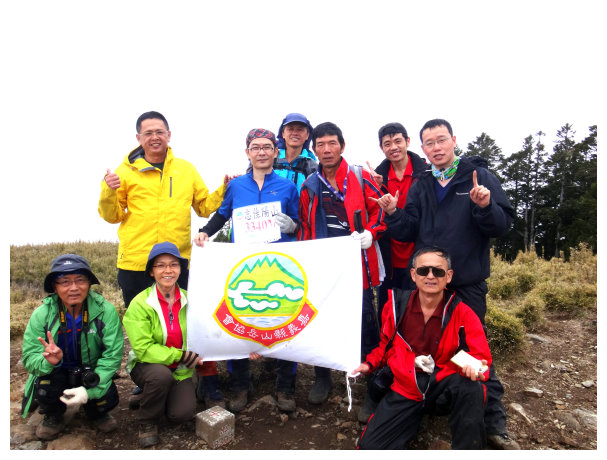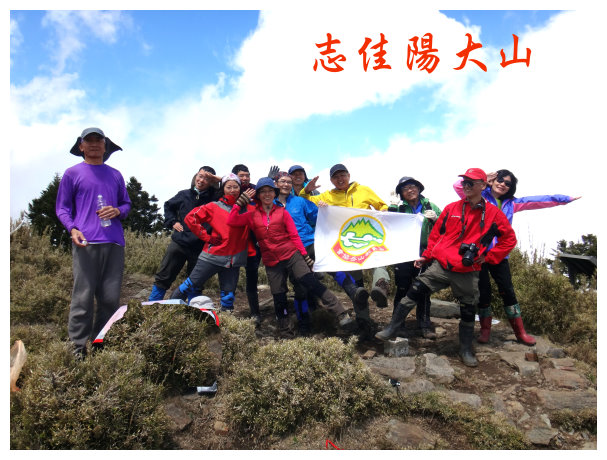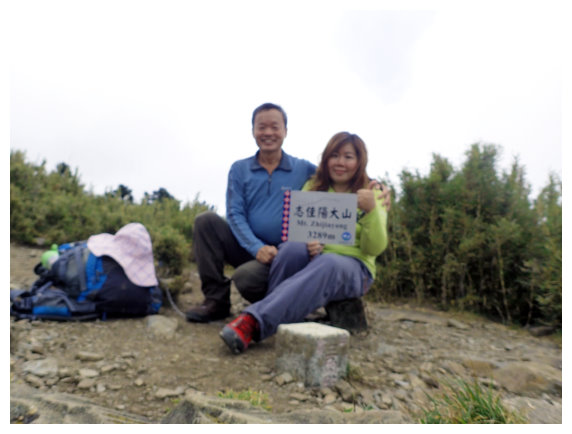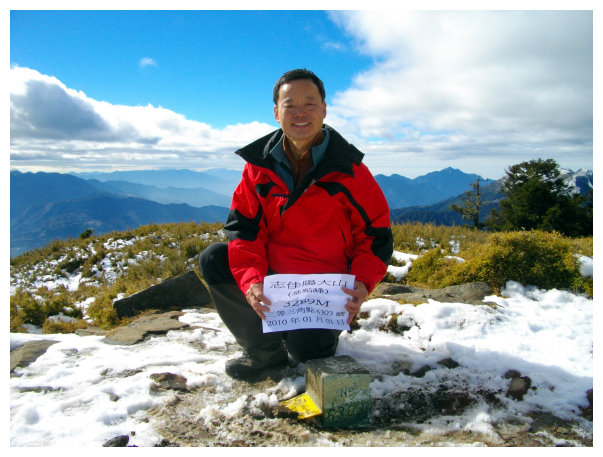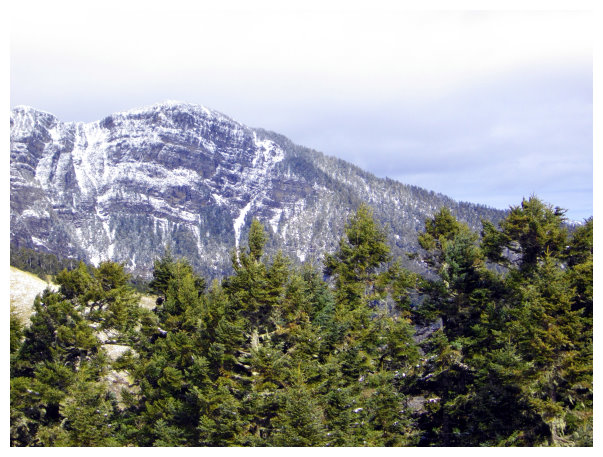 11:30 got to 8.25K. the summit of Zhijiayangdashan.It was snow season from January to April. We could see the mountain top covered with white snow. After taking some pictures, we took the original route to return.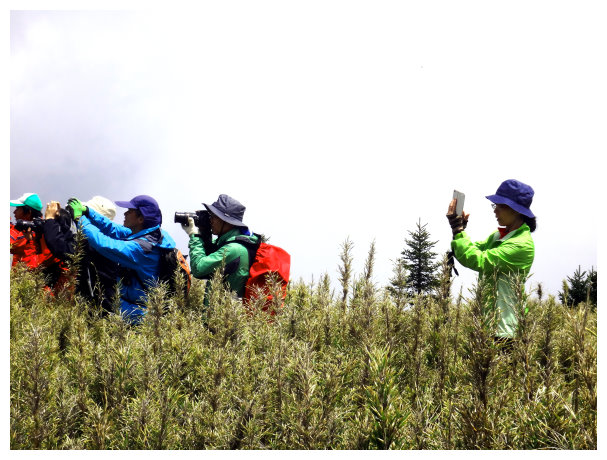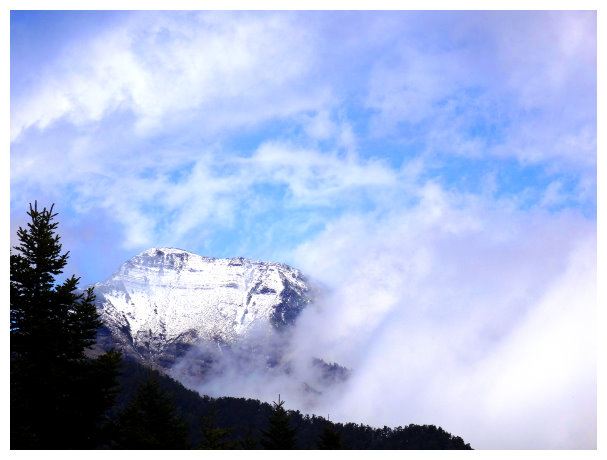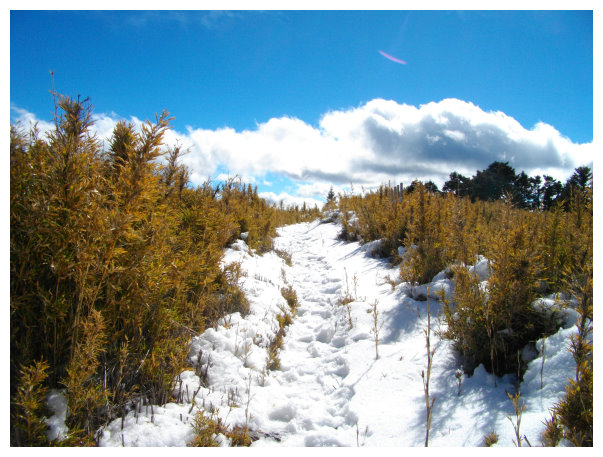 12:10 having lunch for 50 minutes.
17:20 got back to Liulongtou (流籠頭) and drove back to Chiayi
other information:
Hikers could stay at visitor's Lodge of Huanqing temple(環清宮) or camp at an elementary school or a church. Or going further to camp at the trailhead 3.1K.