Xueshan Main Peak; Xueshan East Peak (雪山主、東峯)  difficulty rate:6 view: 8
Xueshan Main Peak(雪山主峰): It is the second highest mountain in Taiwan, standing at 3886m above sea level. There is a summit mark erected on the top ,and it was named "Tsugitakayama" (次高山) by Japanese at the time of the Governor-General of Taiwan. It is located at the boundary of Heping District, Taichung City and Taishan Township, Miaoli County, which is in the Shei-Pa National Park. The route of Xueshan Main and East Peak is also one of the beautiful routes hiking above 3000m in Taiwan. There are some beautiful alpine sceneries along the way, such as White Forest next to 369 Hut; Black Forest and Glacial Cirque. In addition, from the top of Xueshan, it offers the fantastic view of Dabajian Mountain, Xiaobajian Mountain and Wuling Quadruple Mountains(Pintian Mountain, Chiyou Mountain, Tao Mountain and Kalaye Mountain ) , which is the famous Holy Ridge. It would take about 3-5 hours to walk for 7 kilometers long from the trailhead at Wuling Farm to 369 Hut. Most hikers stay at 369 Hut for the first night and get up very early the next morning to the summit of Xueshan. It's 3.9 kilometers long from 369Hut to the top.
Xueshan East Peak(雪山東峰): (elevation of 3150 meters) It is on the way of Xueshan Main Peak, which is at kilometer 5 on this trail, and there is a summit mark numbered 74.
The trail of Xueshan Main Peak and East Peak is a very fine mountain route. There are mile markers along the way each 100 meters. We don't need to worry about getting lost except "Black Forest" which had a record of a hiker lost on the way.
Itinerary:
Day -1 : Chiayi / Hehuan Mountain/Lishan /Hu Wuling Farm
19:00 We started from Chiayi (嘉義)and headed for the highway No.3 Northbound(國道嘉義北上), and then we drove to the highway No.6(國道6號) to Puri (埔里)and went through Wushe(霧社), Cingjing Farm(清境農場) and Hehuan Mountain(合歡山). Driving through a tunnel after we arrived at Dayuling(大禹嶺) and made a left turn. Going the way to Lishan(梨山), we drove along the route of 7甲(台7甲) to Wuling Farm(武陵農場).
24:00 Wuling Farm. 160NT/each adult. 50NT/small vehicle
We were bound for service station at the trailhead of Xueshan (雪山登山口服務站) and camped for a night at the parking lot.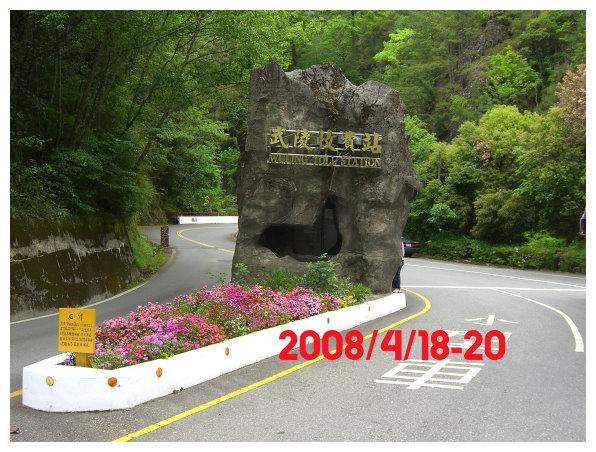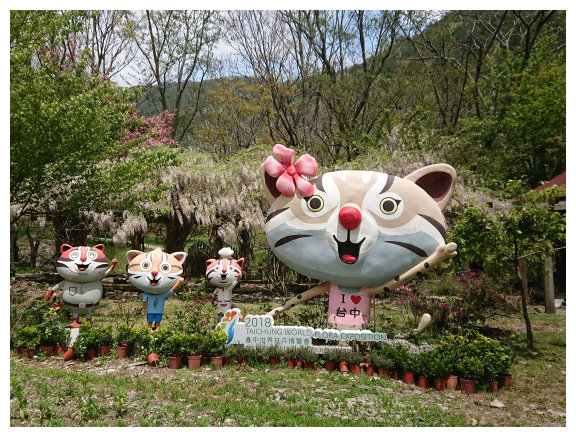 Day 1 the trailhead of Xueshan / 2k Qika Hut / 4k crying slope observation deck/5k Xueshan East Peak / 7k 369 Hut.
05:00 There was a checkpoint at the trailhead. We commenced our hiking after delivering the Permits and watching a short video. Qika Hut was 2 kilometers away from the trailhead (ascend 240 meters). Height rises 800 meters from the trailhead to 369 Hut.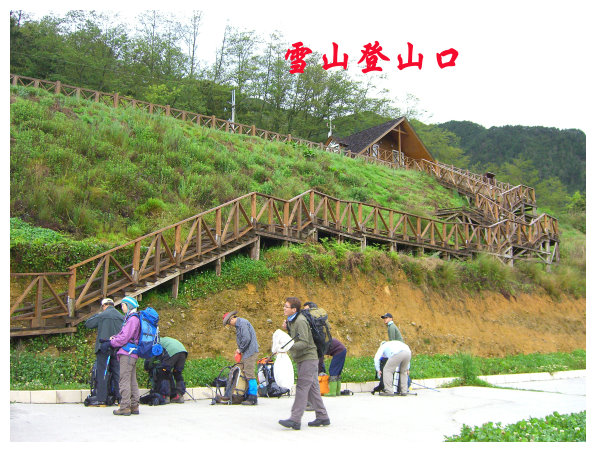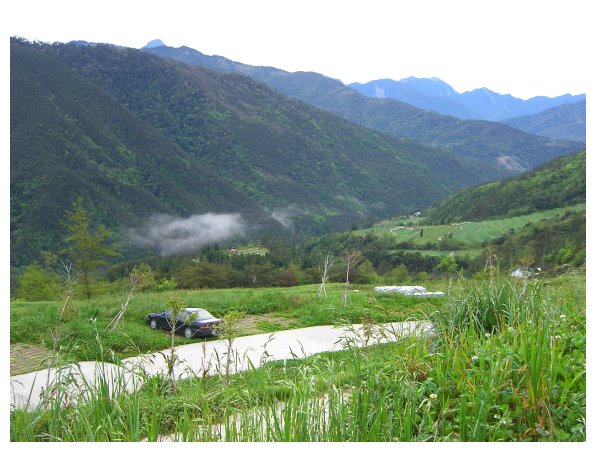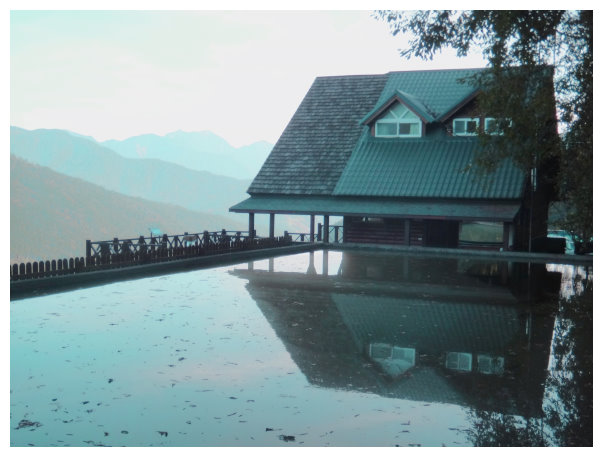 05:30 At kilometer 0.9, there was an observation deck, but the trees around there were tall enough to block the mountains view.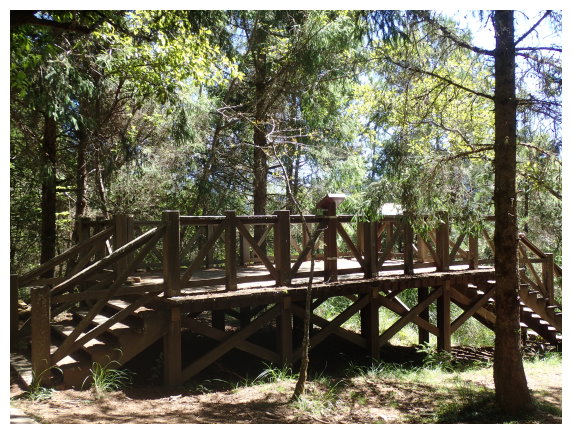 05:50 At Qika Hut, this place was a hunting site for Atayal and named "KiKuru".For 3-days hiking trip, they usually stayed at Qika Hut for the first night. it provided sufficient water resource and sanitary equipment at Qika Hut , and so did 369 Hut.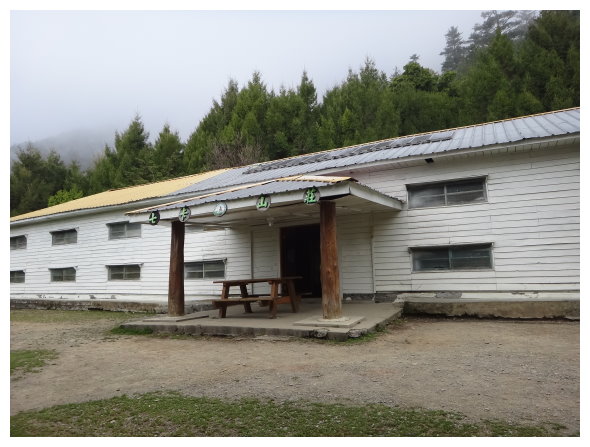 06:00 We took a 10-mins break and then proceed onwards. Making your way on the scree slope could be a quite challenge after Qika Hut, which consume much energy. It's worth for reaching the summits of two mountains (Xueshan Main Peak and East Peak) listed on 100 peaks.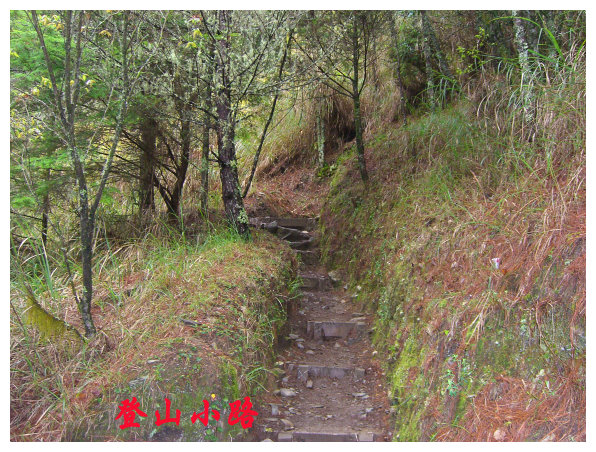 06:40 Taking a short break at the mile marker showed 3.5k to 369 Hut and 3.5k to the trailhead. Birds came for food, but it wasn't allowed to feed the animal in the wild.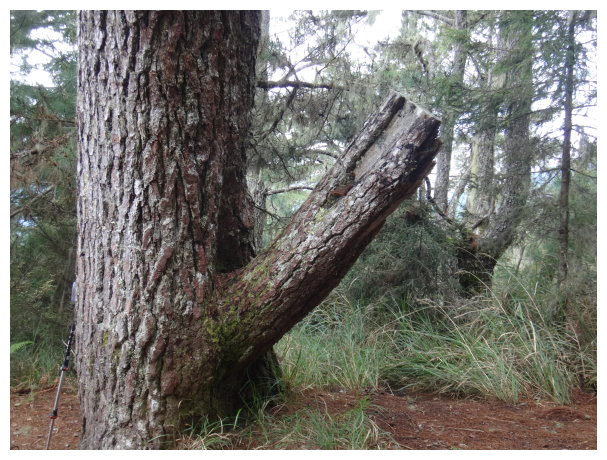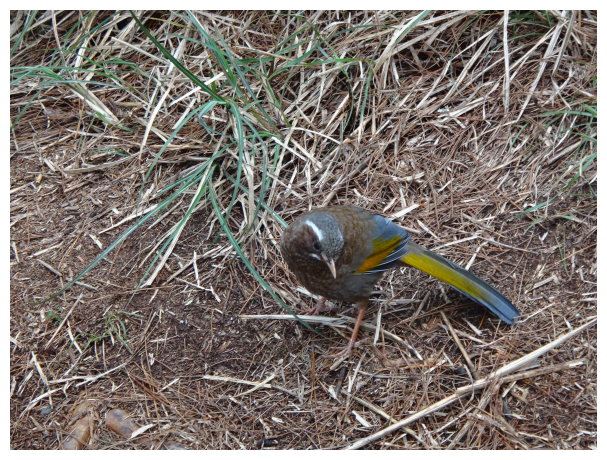 07:10 At crying slope observation deck, it was a good place to enjoy the view of mountains around. Getting to the top of Xueshan East Peak took about 20 mins for climbing up the steep slope.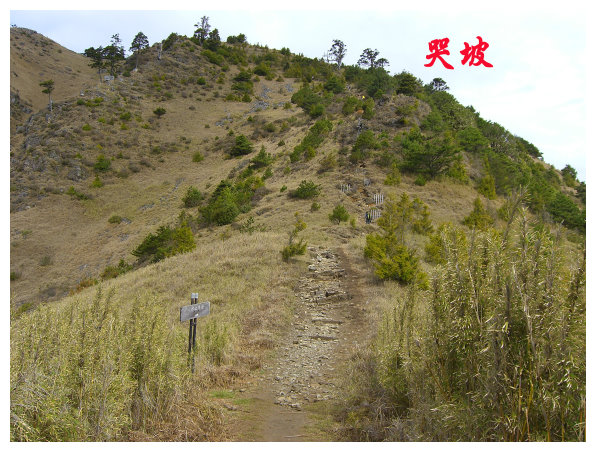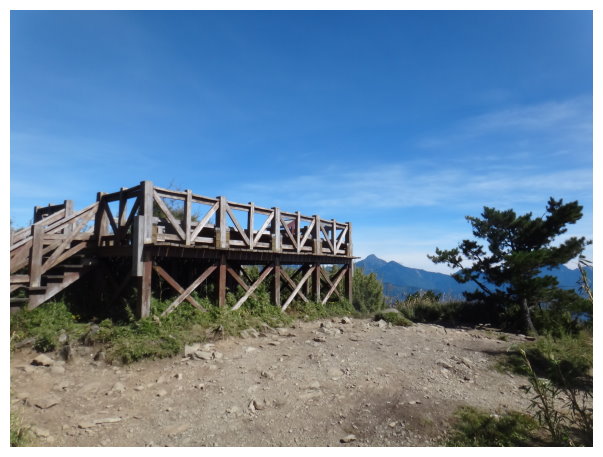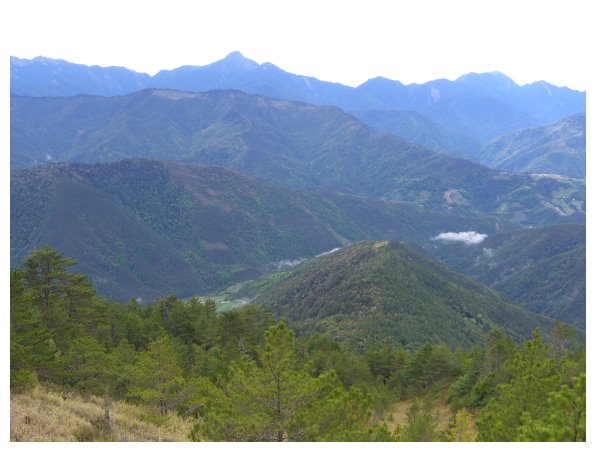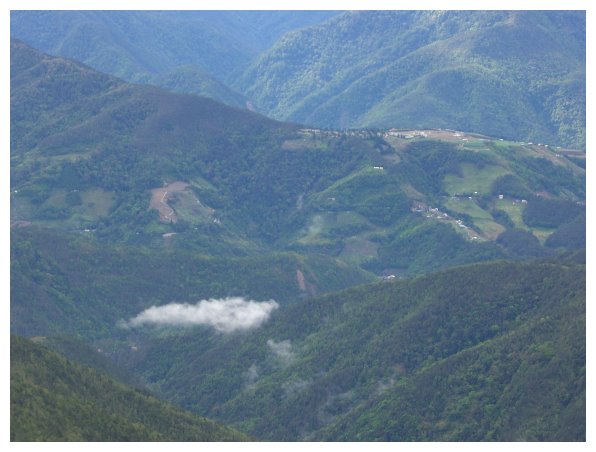 07:30 There was a sign showing "1k to Xueshan East Peak".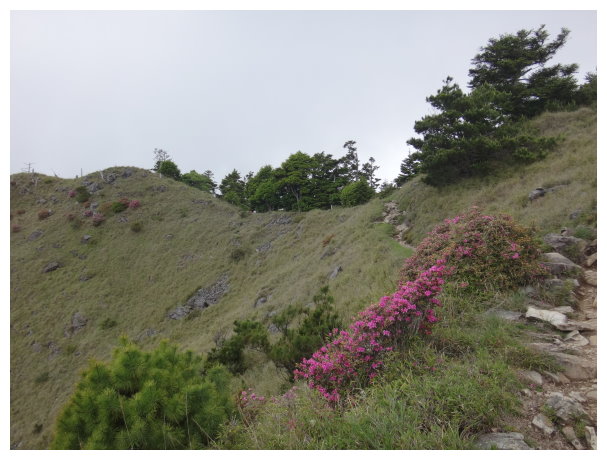 08:15 Xueshan East Peak (雪山東峰)was beside the trail at kilometer 5, and it looked like a round bun. A summit mark numbered 74 stands on the left.Xueshan East Peak was my first summit hiking mountains listed on 100 Peaks.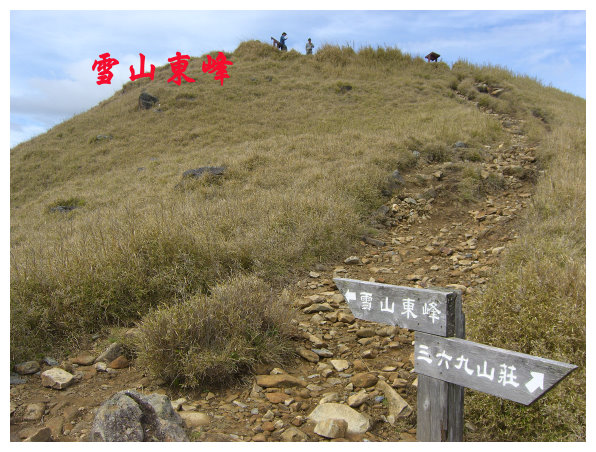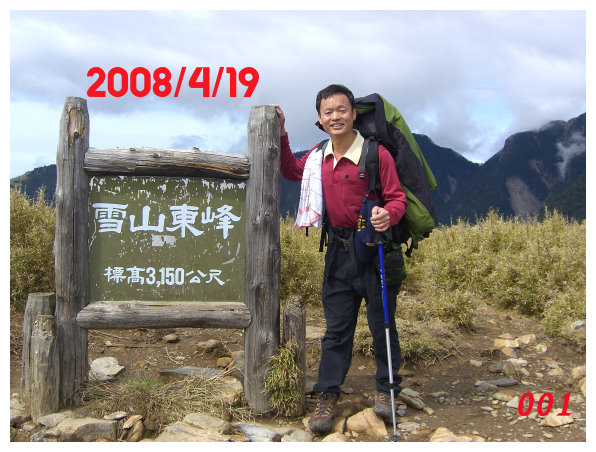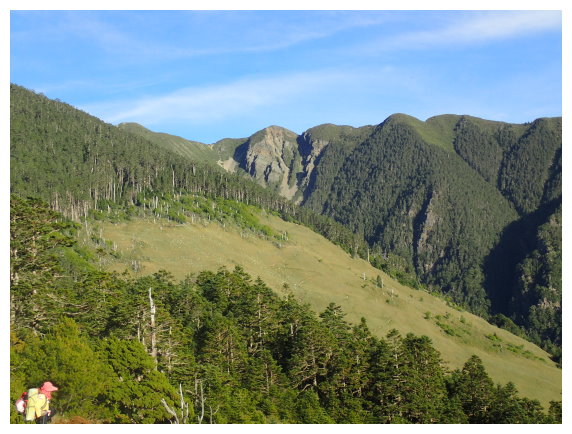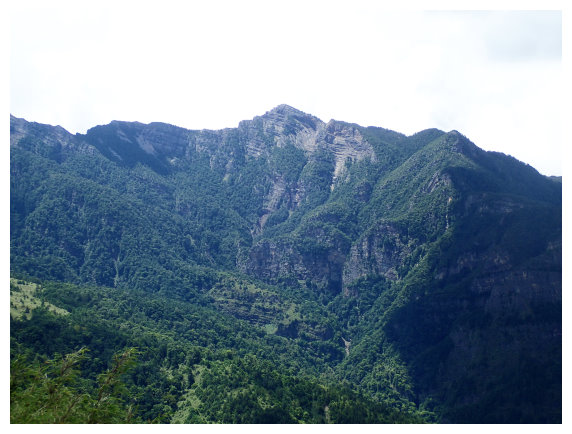 08:30 We proceeded toward 369 Hut. On the way, we saw a helipad and the white roof of 369 Hut far away.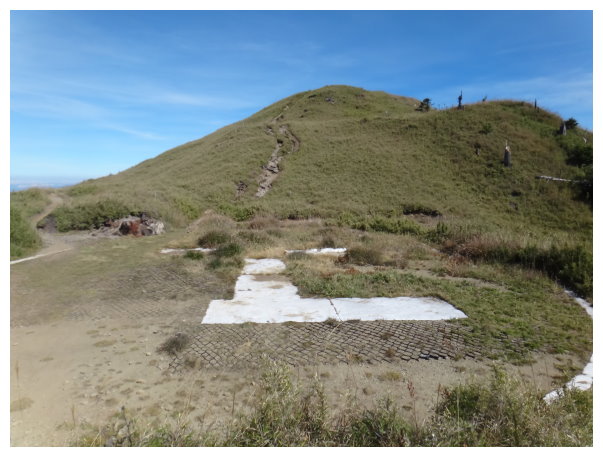 10:30 Arriving at 369 Hut (3100m).369 Hut has a capacity of 100 people, a kitchen and toilets. For 2-day hiking trip, hikers stay 369Hut for the first night and reach the summit of Xueshan Main Peak the next morning.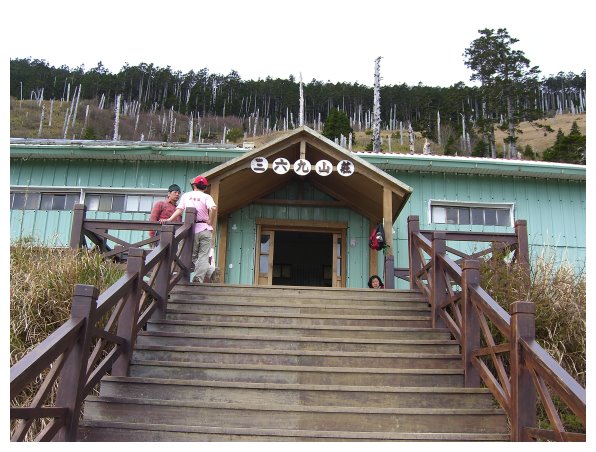 Day 2 369 Hut / Xueshan Main Peak/ 369 Hut / Qika Hut / the trailhead
04:00 We stored our big backpacks in the hut and hit the trail to the summit by daybreak (It ascends 786 meters high from 369 Hut to the top of Xueshan Main Peak .). The zig-zag route to Black Forest was a little steep, and walking on the ascending trail wasn't easy.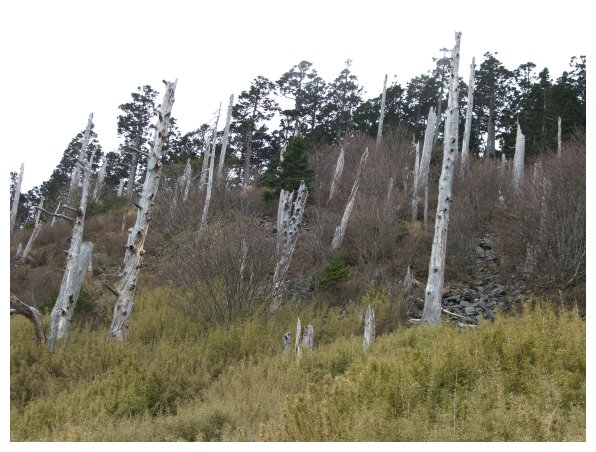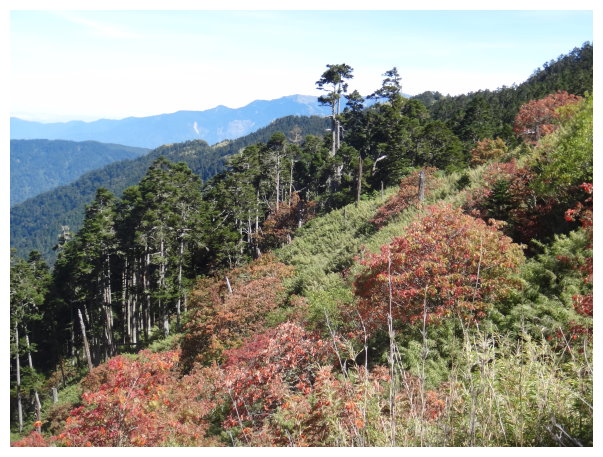 04:30 At kilometer 7.8, it's Black Forest and covers with Taiwan's firs which are tall and straight. Walking in the dark forest seemed to feel that Taiwan's bears were at somewhere.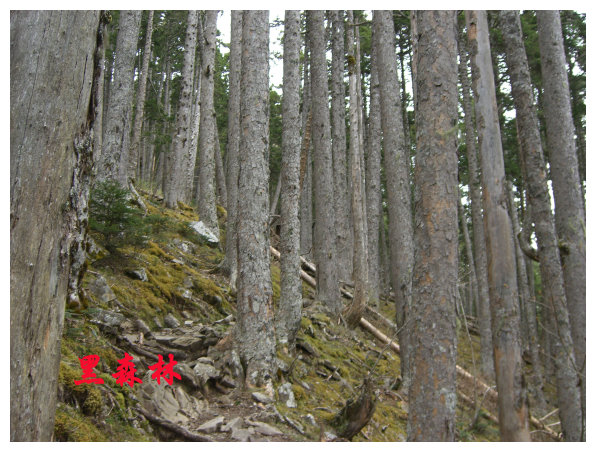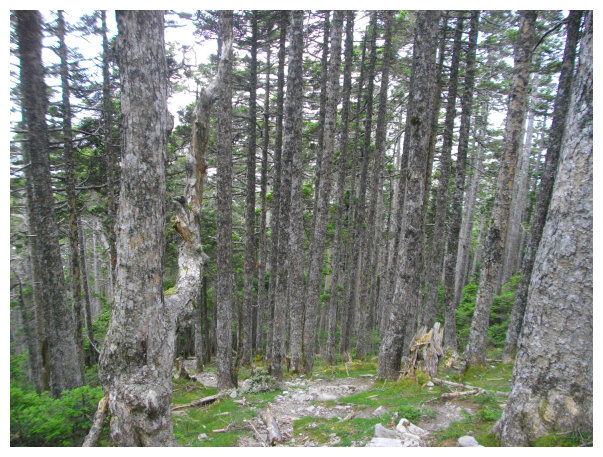 04:42 At kilometer 8.6K, a scree slope.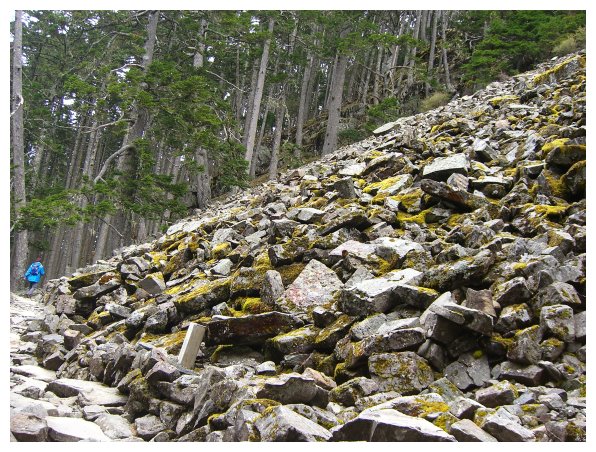 04:44 At kilometer 8.7K, it was the place of a water resource. Even though the trail was clear, there was still a chance to get lost here. A sign showed the directions to Xueshan Main Peak or 369 Hut. The path going straight was the old trail, and some wood planks were put ahead to block the way. taking the path on the left and climbing uphill.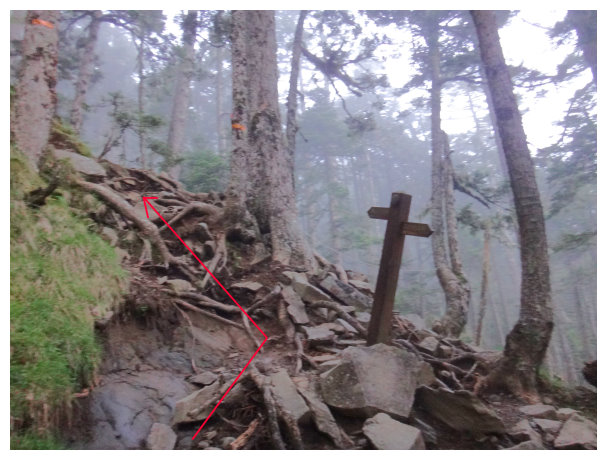 04:50 There were two single-seed Junipers(玉山圓柏) standing on both sides of the trail. They seemed to welcome hikers coming.
\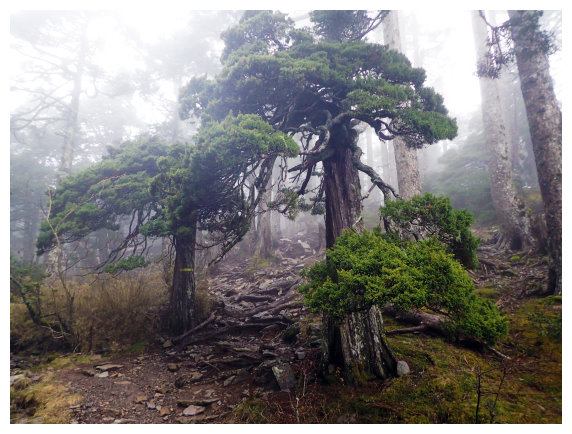 05:10 At kilometer 9.7, we were out of Black Forest and saw a machine of measuring rain gauge. While we went up a little further, a stunning view of Glacial Cirques was showing ahead. There was still a little snow on the way in April.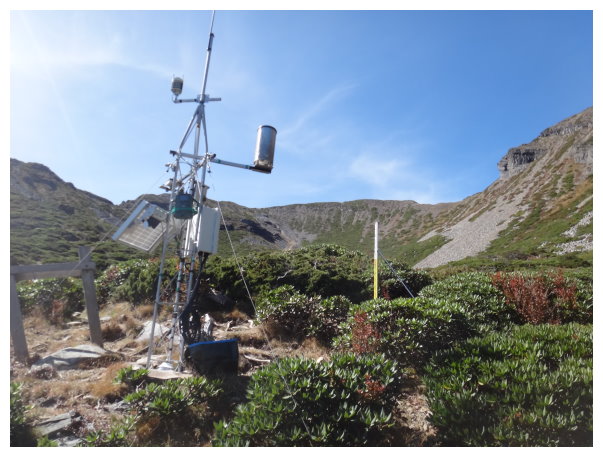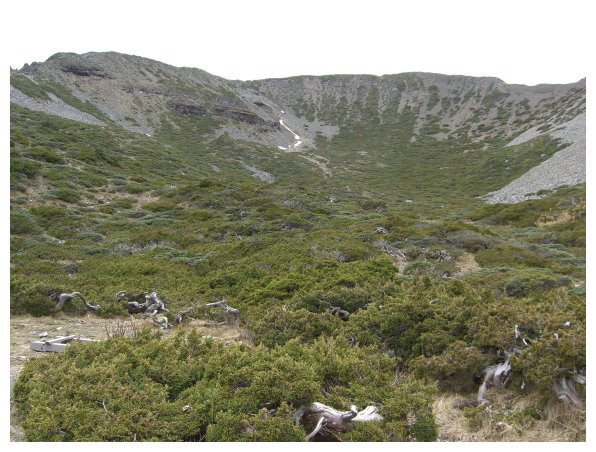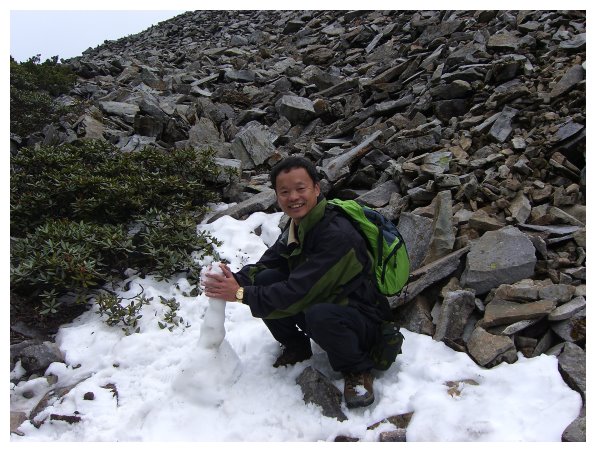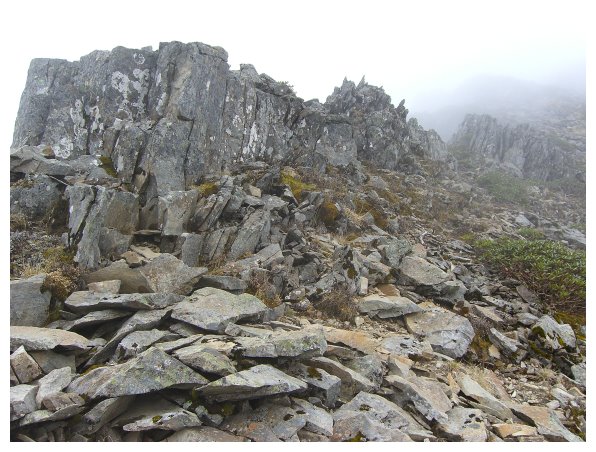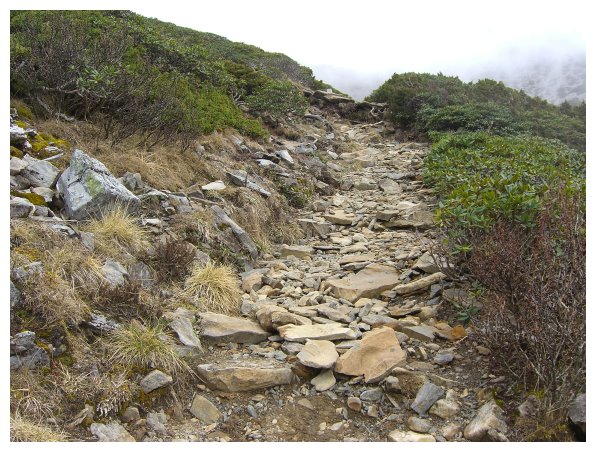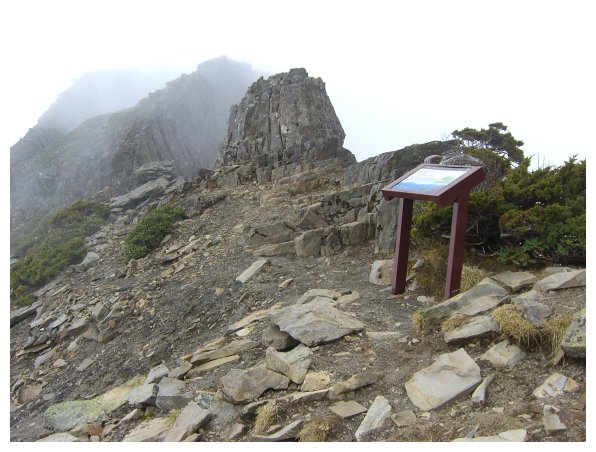 05:15 a junction of 3 roads at about kilometer 10.23. The road going straight was a new path, which is steeper but shorter than the old road on the left.
06:08 Those Yushan Sabina had been stroked by the lightning.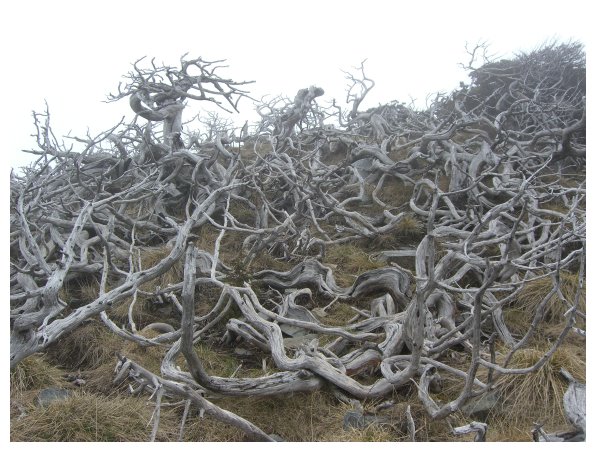 06:10 Xueshan Main Peak was at kilometer 10.8. There was a monument graved "Syue Mountain(Xueshan Main Peak) and Altitude of 3886 meters" standing on the top. You could have a panoramic view around the summit. Zhijiayang Mountain(志佳陽);Dajian Mountain(大劍山); Xiaojian Mountain(小劍山) and Daxue Mountain(大雪山) were on the west, and the mountains of the northern section in Central Mountain Range (中央山脈北段群峰)were on the east. Going further from Xueshan Main Peak was the trail to Kailante Kunshan(凱蘭特昆山); Xueshan North Peak(雪山北峰);Somdar(素密達); Mutleb Mountain(穆特勒布山)、Pintian Mountain(品田山)、Dabajian Mountain(大霸尖山), which were mountains standing over 3000m above sea level. The famous Holy Ridge(聖稜線) also started from Xueshan Main Peak.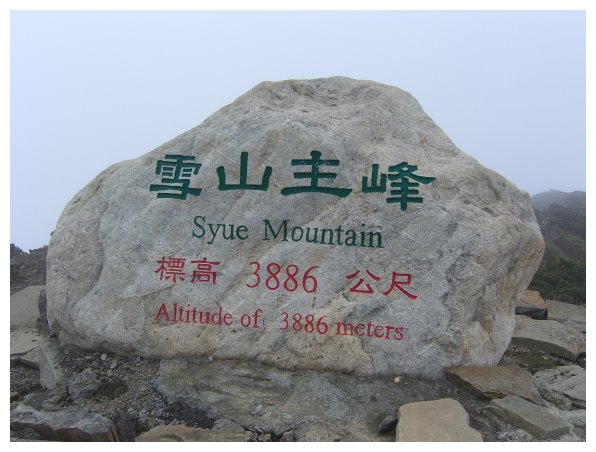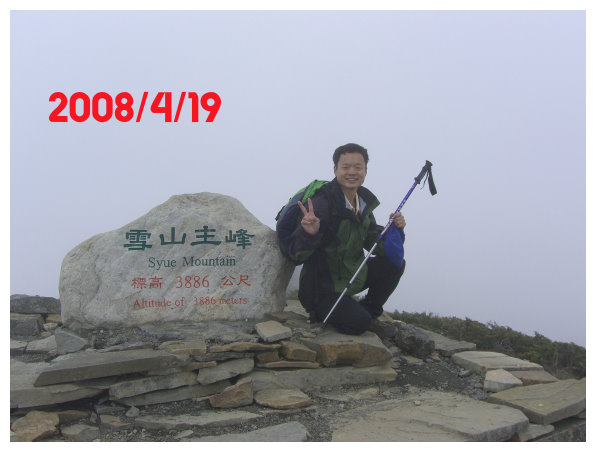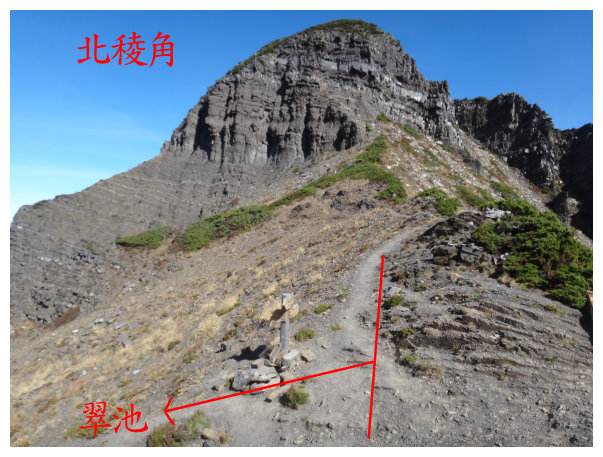 06:30 Return (the drop elevation is 1813 meters from the Main Peak to the trailhead.)
08:00 Back to 369 Hut.
11:30 Back to trailhead and take a bus to Chiayi.
itinerary details:
Chiayi----------Wuling Farm. 7 hours drive.
Chiayi---------Cingjing Farm 3 hours drive
Cingjing Farm ----Hehuan Mountain 23 kilometers ,45mins drive
Hehuan Mountain-----Dayuling 8 kilometers, 30 mins drive.
Dayuling-------Lishan 22 kilometers, 1 hour drive
Lishan-----Wuling Farm 1 hour drive
The distance is 450 kilometers long by going through highway no. 3 Northboundàhighway no. 5 à Ilan à Yuanshan Township along the route no. 7甲à turn right on the route of 7 甲at kilometer 54 to Wuling Farm . The distance is longer, but the road is better than the way going through Lishan.